Nasdaq OMX Group said this afternoon it would voluntarily eliminate flash orders on its Nasdaq marketplace, effective Sept. 1. BATS Exchange said it would do the same.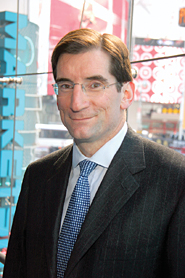 The turnaround comes on the heels of SEC Chairman Mary Schapiro's statement last week that she had asked the Commission staff to look for ways to "eliminate the inequity that results from flash orders." That statement followed Senator Charles Schumer's call, 10 days earlier, for the SEC to ban flash order types.
"We appreciate that Chairman Schapiro and the Commissioners will assume overall leadership for the industry to conduct a comprehensive review of all issues related to flash orders," Nasdaq said in a statement. "We recognize the SEC's rulemaking process will take time, yet as an exchange we have the ability to move on our own. We respectfully call on other markets offering similar functionality to make the same decision."
BATS Exchange also issued a statement: "BATS Exchange is pleased that Nasdaq is heeding our call to eliminate flash orders," the company said. "As the first user of flash order types to call for their review by the industry on July 7th, we plan to back up our words by voluntarily withdrawing BOLT." The exchange said it intends to make an announcement this afternoon.
These decisions come in the wake of tremendous public outcry against flash orders. Media reports have charged that these order types disadvantage ordinary investors by exposing order flow to high-frequency traders who read these flash messages to take advantage of their order information.
In a press release issued July 27, Schumer's office said: "Each of these marketplaces currently allow sophisticated high-frequency traders to gain access to trading information before it is sent out widely to other traders." The concern, the release said, is that this allows "certain traders to profit off of advance knowledge of buying and selling activity."
Analysts at Sandler O'Neil + Partners this morning issued a report noting that flash orders do not discriminate against retail investors. "Retail brokers are generally neutral to positive about flash orders," the report said. Three large retail brokers surveyed "were either neutral or supportive of flash orders given the benefits (potential price and/or size improvement/lower fees) they receive," it said. The report was written by analysts Richard Repetto, Michael Adams and Chris Donat.
William O'Brien, CEO of Direct Edge, has said that those sending flash orders on his market include retail and institutional brokers. TD Ameritrade, one of the largest retail brokers, has said it has seen measurably better executions for its customers through the use of flash orders. On the Direct Edge market, these orders are executed by firms participating in the ECN's "enhanced liquidity provider" program.
Direct Edge did not immediately reply to a request for comment. The CBOE Stock Exchange, a smaller market, is the fourth venue with flash order types. CBSX has not made any recent public comments about flash orders.
Robert Greifeld, CEO of Nasdaq OMX, discussed flash orders on an earnings conference call with analysts this morning. Referring to Nasdaq's executions resulting from flash orders, he said the "volume executed is currently immaterial to the U.S. transactions business and immaterial to Nasdaq OMX–and will be immaterial to Nasdaq OMX in the future."
He also noted that some discussions about flash order types in recent days have absorbed issues not directly related to flash orders. "We have to recognize that … flash orders [and] dark pools have been wrongly conflated with high-volume algo trading," he said. "Electronic trading is the foundation of electronic markets. These electronic markets provide critical liquidity to us in good markets and bad markets … In the fullness of time, I think that will be recognized."