Knight Capital Group, the Jersey City, N.J.-based brokerage firm, went from trading house to publishing house last week when it released a book of essays on market structure from 12 different contributors.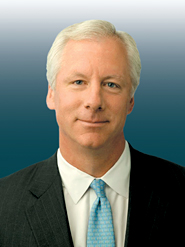 See Book: Current Perspectives on Modern Equity Markets
The book is entitled, "Current Perspectives of Modern Equity Markets: A Collection of Essays by Financial Industry Experts." The 130-page soft cover features essays from a wide range of contributing writers–from academics to industry insiders.
"Our goal in creating this book was to provide a body of work that outlines how U.S. markets were shaped, how they currently work, and where they may go in the future," wrote Thomas M. Joyce, Knight's chairman and chief executive, in the book's preface. "At Knight Capital Group, we welcome the opportunity to engage in a dialogue about our rapidly changing equity markets."
The book project had already started before this year's May 6 "flash crash," and began roughly a year ago, according to Knight officials. Debate about high-frequency trading, flash orders and other questions about rules and market structure was in full swing when the book was commissioned. Discussion surrounding market structure only intensified following May 6.
At an event last week celebrating the book's release, Joyce told Traders Magazine that the project was designed for both Main Street and Wall Street. He said he hoped retail investors, regulators and elected officials would read the book to gain a better understanding of today's marketplace, as well as how far–despite its imperfections–it has come in offering greater efficiency and lower trading costs for investors.
"We thought the markets were getting a bad rap, so we wanted to get a cross-section of
people intimately involved in the markets," Joyce said, "so they could comment, and we could get a broad spectrum of opinions." Each writer had editorial independence, he added.
"We think it is a great reference," Joyce said. "We hope people can use it and benefit from it." The book will be distributed to a number of key players in Washington, D.C. and to customers. It is available on Knight's Web site.
Brett Mock, chairman of the Security Traders Association, co-authored a chapter in the book with John Giesea, the STA's chief executive. The chapter was a joint effort by the STA board, according to Mock.
"They showed leadership in getting thought leaders with diverse opinions to discuss our equity marketplace in the 21st century," Mock said, adding that the STA essay discussed broad principles like investor protection, capital formation and balancing effective regulation with competition. "We have the most liquid markets in the world, but what often gets lost in the debate is that we need to make sure that our markets remain healthy … and that our small companies have access to capital."
Jamil Nazarali, who heads Knight's electronic trading, said he thought that the book is a good step toward continuing "a rational debate" about how the U.S. markets should evolve. Last January, the Securities and Exchange Commission issued a Concept Release that asked the industry to comment on various aspects of the market. It is unclear if the Concept Release will lead to further rulemaking.
Nazarali said he doesn't expect 100 percent agreement with the authors' opinions. In fact, he said, there are differences of opinions among the authors themselves. The flash order debate is one example, he added.
That's why, he said, it is a good idea to "get financial industry experts and discuss what is really good about the markets and what can be improved."
Industry contributors include Daniel Mathisson, managing director and head of Advanced Execution Services (AES) at Credit Suisse; Nazarali, a senior managing director and head of electronic trading at Knight; Fred Tomczyk, president and chief executive of TD Ameritrade; Paul Schott Stevens, president and chief executive officer of the Investment Company Institute; Mock and Giesea, chairman and chief executive, respectively, for the STA. Former SEC chairman Arthur Levitt also contributed a chapter in the book.
Exchange contributors include: Gary Katz, president and chief executive officer, International Securities Exchange; and Duncan L. Niederauer, chief executive officer, NYSE Euronext.
Academic contributors represented one-third of the book's dozen essays. They include: James J. Angel, Georgetown University; Jennifer E. Bethel and Erik R. Sirri, both Babson College; Lawrence E. Harris, University of Southern California; and Chester S. Spatt, Carnegie Mellon.