(Bloomberg) — IntercontinentalExchange Group Inc. hired Evercore Partners Inc. to help sell some technology businesses it acquired as part of its takeover of New York Stock Exchange owner NYSE Euronext, two people with knowledge of the matter said.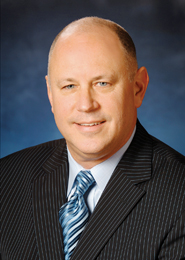 Nyfix, SuperFeed, Wombat and Metabit will be offered to potential buyers through presentations in the second half of this month, said one of the people, who asked not to be named because the matter is private. ICE may approach potential suitors including Fidessa Group Plc, Investment Technology Group Inc., KCG Holdings Inc., Interactive Data Corp. and Bloomberg News parent Bloomberg LP, the people said.
ICE Chief Executive Officer Jeff Sprecher took ownership of the businesses, which provide customers with trading and data services, in November when he purchased NYSE Euronext, creating the worlds second-largest exchange owner by market value. He announced plans to divest them last year as he focuses on the interest-rate futures and U.S. stock exchanges he picked up through the NYSE Euronext deal. Sprecher is also selling Euronext NV, an owner of European equity markets.
Kelly Loeffler, an ICE spokeswoman, and Dana Gorman, a spokesman for Evercore, declined to comment. Spokesmen for Investment Technology Group and Bloomberg LP declined to comment, while representatives at Fidessa, KCG, and Interactive Data didnt reply to requests for comment.
Sprecher has pledged to usher in a more aggressive culture at the 221-year-old owner of the New York Stock Exchange. Hes dismantling the NYSE Technologies division that NYSE Euronext CEO Duncan Niederauer assembled in part through acquisitions, though hes retaining the U.S. and European data centers that had been housed within the unit.