IntercontinentalExchange and NYSE Euronext are amending their merger agreement, tweaking its structure.
A new holding company, Intercontinental Exchange Group, will be created to acquire both IntercontinentalExchange, and NYSE Euronext.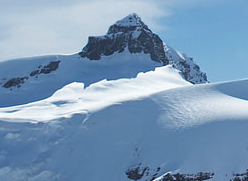 This will "facilitate the implementation of the governance provisions that will be required to be put into effect,'' by the merger of the two exchange operators.
Other terms and conditions of the merger are "substantially the same,'' the companies said in a filing with the Securities and Exchange Commission.
Intercontinental Exchange in December said it will acquire NYSE Euronext in a stock and cash deal worth $8.2 billion. Both companies' boards approved the plan.
Intercontinental Exchange, typically called ICE, operates regulated markets that trade in agricultural and energy commodities, credit derivatives, equities and equity derivatives, foreign exchange and interest rates.
The firm also operates a wide range of clearing houses and has launched houses in the United States and Europe that clear credit-default swap transactions.
NYSE Euronext operates a variety of equities exchanges, including the flagship New York Stock Exchange.
But ICE may be more interested in NYSE's futures and options operation known as Liffe. That business accounts for about 40% of NYSE Euronext's operating income.