BGC Brokers L.P. said Monday it acquired the business and certain assets of Sterling International Brokers Limited, a London-based currency broker, from the Skipton Building Society.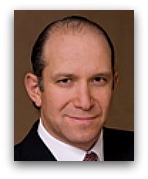 Sterling, which specializes in transactions involving the British pound and major currencies, "has a strong reputation, talented team of brokers, excellent suite of products and a broad client base," said Mark Webster, Executive Managing Director and General Manager, at BGC.
No terms were disclosed.
Sterling's clients include banks, building societies, the public sector and commercial participants in Sterling and currency markets.
BGC Partners is a leading global brokerage company primarily servicing the wholesale financial and real estate markets. Until 2004, it was part of Cantor Fitzgerald, the New York financial services firm.
Howard W. Lutnick is chairman and chief executive of both Cantor and BGC.
BGC Partners recorded net income of $46.2 million on revenue of $1.8 billion in 2012, up from $20.1 million on revenue of $1.5 billion in 2011.