A chain is as strong as its weakest link.
And while it is widely agreed the equity and broad capital markets held steady and strong during the recent March 2020 bout of volatility and volume, one executive said that there was a potential weak link that stifled liquidity and could've hurt the whole trading ecosystem. The culprit – clearinghouses.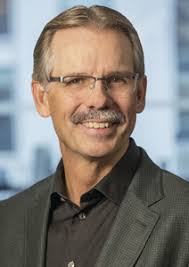 The indictment of the clearing agents, who prima facie cleared all trades executed with little trouble, did hinder liquidity, according to Glenn Hutchins, Chairman of North Island and Co-Founder of Silver Lake Partners, speaking at the Piper Sandler Virtual Global Exchange & FinTech Conference on Wednesday. He stated that the while the broad market functioned well, regulators should investigate into why the clearinghouses executed many margin calls which in turn could've hampered liquidity just when the market needed it most.
"The March market crisis occurred simultaneously with people getting acclimated to working from home," Hutchins began. "The market held up incredibly well as there were massive amounts of trading, volatility and price changes running through the system. One place I observed serious issues and should mark a return for discussion is the issue of clearinghouse and custody. In middle of the crisis the clearinghouses sent out huge margin calls throughout the market."
And these margin calls, he added, stifled liquidity just when it was needed the most. As more and more trades were executed, margin calls became more prevalent and kept the maximum amount of liquidity from the markets. He likened the act as to stopping up a pipe when water needs to flow.
"Just when we needed liquidity these calls came," Hutchins said. "And it was really counter-productive and we need to address this."
He did acknowledge that market participants cannot expect or predict when and if these margin calls come, but at a time of accelerated trading and unique market environment, clearinghouses could exercise more discretion. In a fast market like what was encountered during March, liquidity, is vital, Hutchins said.
"These issues need to be addressed. The market sees this (the calls) and wants to trade more and it simply cannot," Hutchins said. "Regulators should have some process to open this up to examination."
The North Island Chairman also openly asked why the clearinghouses haven't or aren't able to clear trades as fast as they can occur.
"We trade equities in microseconds and they (the clearinghouses) clear them in days – that's absurd," Hutchins said. "The notion that these clearinghouses have the tech but can't do it is nutty. They simply haven't kept up with the market."