Alternative trading system Omega has decided to eliminate taker fees, in a bid to grab more market share in Canada.
The ATS announced the introduction of a new inverted pricing model, effective Nov. 1. The new pricing schedule will eliminate the pass-through fee typically charged to investors who take liquidity from the marketplace, making it the only free ATS for participants in Canada, according to Mike Bignell, president of Omega.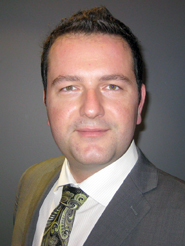 Omega's new fee model moves away from the pricing model offered by other trading venues in the country, where both the maker and taker are charged. Under Omega's new pricing schedule, only the maker or investor adding liquidity pays a fee. Passively executed orders for trades on equities below $1.00 will be charged two mils or $0.0002 per share, and trades on equities at or above $1.00 will be charged six mils or $0.0006 per share.

Sean Debotte, Omega's director of business development and a former prop trader at Infinium Capital, said other trading venues charge different fees depending on whether a trader is a maker or taker, and some have tiered pricing based on share cost. This new model benefits liquidity posters seeking a venue that promotes price/time priority, he added.
"We wanted one simple pricing model for customers," he said. "A change in the pricing model would give other traders incentive to trade with us and complement their strategies."
One Canadian buysider said that while Omega's pricing model was simpler and now among the cheapest in Canada, that alone wouldn't be enough to drum up much business.
"They are obviously trying to get priority in routing tables," the buysider said. "If we use the U.S. as an example, they should in theory succeed in attracting more market share, since they will be the cheapest in terms of take fees. If cost-effective routing was not an option to most broker-dealers in Canada two years ago, it certainly is now."
Debotte said the simpler pricing structure would help smaller to midsize broker-dealers by reducing their costs of doing business. "Different pricing among the venues," he said, "makes it harder for them and everyone to trade."
However, the buysider said cost reduction wasn't enough to get him to send orders to Omega. At the end of the day, "Liquidity is the only factor that matters," he said.
Omega ATS will not be altering the current pricing model for debt securities traded, and both listed and unlisted fixed-income products pricing will remain the same. All fixed-income products, including TSX-listed debentures, will be charged on the "active" side only at $0.05 per $1000 face value, providing a competitive offering for both fixed income and equities trading on the ATS.
According to Debotte, Omega executes between 2.5 and 3 percent of total average daily Canadian equities volume. In contrast, the Toronto Stock Exchange handles 44 percent and rival ATS Chi-X executes a shade more than 5 percent of average total daily volume.