The battle of alternative trading systems up in Canada is heating up.
That's because Chi-X Canada, feeling the heat of competition and hoping to increase is equity trading market share, will introduce a second alternative trading–ATS–in the Great White North.
Chi-X Canada has announced plans to open another public alternative trading system called CX2.  That brings the total number of ATSs in Canada to five. Other ATSs include: Pure Trading, TMX Select, Chi-X and OmegaATS.
According to sources, equity trading volume in Canada is down upwards of 30 percent in 2012 compared to 2011.
So why another ATS at a time of low volume?
Chi-X officials said they want to establish a unique market model and further provide the trading community with solutions that offer more functionality, according to Chi-X chief executive Dan Kessous.  The new lit venue aims to target under-serviced areas such as institutional and retail investors, he added.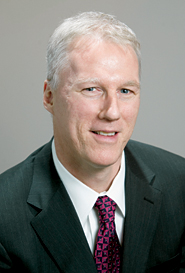 CX2 goes live sometime in the second quarter of next year, pending regulatory approval.  Current Chi-X Canada users will be able to use their existing connectivity to access CX2.
"With CX2, we hope to satisfy the trading community's demand for healthy competition and help ensure that Canada remains at the forefront of innovation both domestically and globally," Kessous said.
However, one Canadian dark pool operator exec had a slightly different take on the ATS launch. He said the new venue launch wasn't about providing investors greater choice. Doug Clark, former chairman of the Canada Security Traders Association and head of market structure at ITG Canada, said CX2's formation was about maintaining market share in a declining volume environment. ITG operates MatchNow, which sees 1.6 percent of total trading volume.
"I think that further fragmentation [as a result of CX2] is unfortunate and will be costly for our marketplace, but I fully appreciate why Chi-X feels they need to do this -  to compete with the TMX and their growing inventory of equity markets," Clark said. 
Another Canadian exec, speaking on background, agreed with Clark. He added there are rumors that another trading venue is eying the Canadian markets, further carving up Great White North's trading pie.
"This could just be a land grab to try to fend off BATS, whom Chi-X has long suspected is coming to Canada," the source said. "From a market structure perspective, Chi-X has the most to lose if BATS comes to Canada."  
According to recent data compiled by Bloomberg, Chi-X trades 6 percent of the Canadian equities market. That tops Canada's ATSs. In comparison, Pure Trading sees 1.4 percent of total daily volume while OmegaATS gets 0.8 percent. 
An ATS exec speaking on background, agreed with the source on BATS' ability to gain market share from Chi-X. He said Chi-X is the only independent ATS that has managed to sway a significant chunk of flow from the bank-owned exchanges, such as Toronto and Venture, as well as Alpha.
"BATS, already an established exchange in the U.S., has the technology and resources to take flow from every trading destination," he said. "Chi-X's products and services are most similar to BATS' and order flow that goes to Chi-X could be easily gobbled up by BATS, if it enters the market."
A spokesman for BATS told Traders Magazine the exchange was looking at expanding its business into Canada, as well as into Brazil and the foreign excahnge markets. He declined further comment. 
More information about CX2 pricing and functionality will be announced later. CX2's regulatory filing will be made available for public comment prior to launch.
Chi-X currently trades TSX- and TSX Venture-listed securities. It competes directly with them as well as with TSX's own ATS, TMX Select, TMX Select captures 0.9 percent of Canadian equity trading volume.