Representatives from two exchanges and two broker-dealers will likely air their differences today during a hearing hosted by the Senate Banking Committee.
While several topics are likely to be discussed during the two hour session entitled "Computerized Trading Venues: What Should the Rules of the Road Be?" the most contentious is likely to be the ongoing turf war over order flow between exchanges and broker-dealers.
With about one-third of industry-wide volume diverted by broker-dealers into their alternative trading systems and other mechansims, the exchanges have cried foul.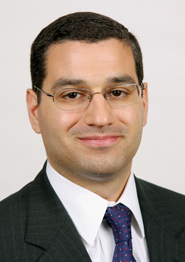 Joe Mecane, NYSE Euronext head of U.S. equities, and Eric Noll, Nasdaq OMX Group head of transaction services, will represent the exchanges at the hearing. Dan Mathisson, Credit Suisse's head of U.S. equity trading, and Bob Gasser, chief executive of Investment Technology Group, will represent the ATSs.
Mecane argues in his written testimony that too much volume is traded outside of the exchanges, harming price discovery. He states that exchanges operate at a disadvantage to the ATSs, which are "able to employ different practices than exchanges with far less oversight and disclosure."
Noll takes a different tack, lauding the role exchanges play in today's market in nurturing price discovery and regulating traders. By contrast, in his testimony, he says, "ATSs are not entrusted to regulate and discipline their users."
Noll, too, blasts the level of off-board trading as excessive, arguing "Regulation NMS has led to an increase in dark trading, which denies market participants a clear view of trading interest in a given stock."
In his testimony, Credit Suisse's Mathisson argues that it is the exchanges that hold an advantage over the ATSs. He contends they should be stripped of their self-regulatory status. That would "put all market players on a level playing field and would benefit the average investor," Mathisson wrote in his testimony.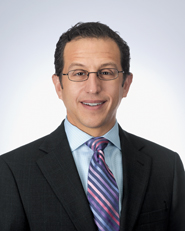 Credit Suisse operates the industry's largest ATS, Crossfinder.
In fact, statistics presented by Mathisson show the percentage of volume traded off-board hasn't changed appreciably in the past 5 years. Most of the market share lost by Nasdaq and NYSE has been won by competitor exchanges, he contends.
ITG's Gasser is adamant that there is no evidence to indicate ATSs have had a negative impact on liquidity and/or price discovery, as the exchanges have charged. "We reject the false notion that the U.S. equity markets have reached some sort of tipping point for this type of trading activity," he wrote.
ITG operates the industry's oldest ATS, Posit.
Gasser suggests that it is "worth examining" whether exchanges should retain their SRO status. He also notes that efforts to rein in off-board trading in Australia and Canada have not fared well "in terms of the effects on liquidity and trading costs." He adds: "Regressing to an oligopoly of U.S. exchanges is clearly not the answer."