In a one-two punch, BATS Exchange announced new pricing for its U.S. listings business and that is creating a new market making program.
Among the highlights of the listings schema, BATS said that exchange traded products can list for free is they see trading volume of more than 400,000 shares a day. BATS had previously offered free listings to any ETP that traded more than 2 million shares per day. Under the new pricing, 223 ETPs market-wide will currently be eligible for a free listing on BATS.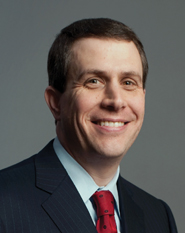 The listing schedule is based on a three-month average daily volume data point. There is a one-time initial listing fee of $5,000 for listings. For ETPs listed on another exchange and interested in transferring their listing to BATS, the initial fee will be waived. Issuers whose ETP trades more than 400,000 shares per day will not be charged an annual fee.
ADV Fee
Up to 10,000 $5,000
10,000 – 40,000 $8,000
40,000 – 80,000 $12,000
80,000 – 150,000 $15,000
150,000 – 400,000 $18,000
More than 400,000 Free
The exchange is also announcing the creation of a Lead Market Maker (LMM) program for its listings business beginning June 2. The LMM program, which has been approved by the Securities and Exchange Commission (SEC), is a new rewards-based program designed to incent market makers based on the amount of executed added liquidity they provide in BATS-listed securities for which they are an LMM.
See Also:BATS Adopts Flat-Pricing For Primary Listings
The new LMM program is designed to provide even greater incentive to market makers to provide liquidity in less actively traded products, which can strengthen their appeal as an investment alternative for retail and institutional investors. It is designed to complement the existing Competitive Liquidity Provider (CLP) program, which rewards market makers for tighter quoted spreads with increased liquidity in BATS-listed securities, and is currently slated to become an optional issuer-sponsored, add-on program later this summer.
"Multiple market model offerings is an important strategy in making BATS' listings platform more attractive to the broader issuer community," said William O'Brien, president of BATS Global Markets. "Just as our trading customers have diverse needs, ETP issuers can have differing needs from their listing venue. With free listings to more ETPs, combined with the flexibility of both an LMM and CLP market model, issuers now have greater control to determine how best to maximize the value of a BATS listing."
More than 26 percent of all ETP trading in the U.S. markets happens on the BATS exchanges, according to the operator.
BATS launched its U.S. listings business in December 2011.