FLASH FRIDAY is a weekly content series looking at the past, present and future of capital markets trading and technology. FLASH FRIDAY is sponsored by Instinet, a Nomura company.
Short sellers are always out there, but they seem to mostly hibernate in bull markets and make news in bear markets.
It's not a bear market in U.S. equities, at least not yet, but it has been a difficult and volatile first seven weeks of 2022. The S&P 500 Index is down about 8% year to date, while the tech-heavy Nasdaq Composite has dropped 12%.
Just this week, the Wall Street Journal and Bloomberg News reported that two prominent short-selling investment firms, Muddy Waters Research and Citron Research, are under investigation for possible manipulation of stock prices. It was reported that at least part of the inquiry pertains to the sharing of information between firms holding short positions.
"Shorting the Market" was the cover of the January 2003 Traders Magazine, perhaps not coincidentally coming on the heels of a bad couple years in the market.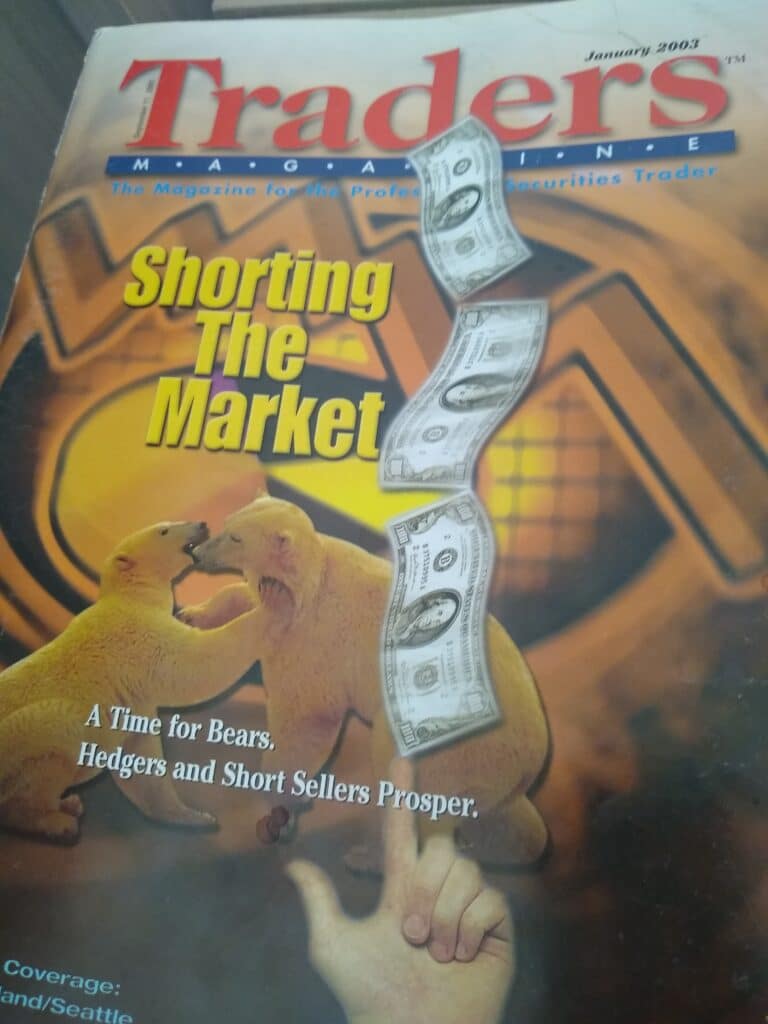 The gist of the article was that while short selling has its challenges and there remains a persistent stigma to it, the strategy can keep people honest and it is an important part of the market ecosystem.
The 2003 article gave a flavor of the market structure at the time, in terms of how a hedge fund would borrow shares with the plan to repurchase later at a higher price.
"There are now online stock-lending platforms such as EquiLend and the smaller SecFinex. But for most short sellers the best solution is having a good prime broker or two. The most effective brokers have a large stock of securities or solid connections that enable them to call around and locate the securities sought."
For the record, EquiLend is still going strong, But SecFinex shut in 2011.
In a sidebar article in the same 2003 issue, the single-stock futures was cited as a promising new way to express a bearish view on a stock, with one academic even saying SSFs "will be the preferred mechanism for all short sales."
That didn't come to pass: single-stock futures began trading in the U.S. in November 2002, but the two trading venues that offered SSF trading have since closed, and the world's biggest SSF market is in South Africa.
Almost 20 years later, short selling remains controversial, but it endures.