FLASH FRIDAY is a weekly content series looking at the past, present and future of capital markets trading and technology. FLASH FRIDAY is sponsored by Instinet, a Nomura company.
In the December 2006 issue of Traders Magazine, Richard Johnson was one of nine sell-side trading professionals who participated in a Q&A about program trading.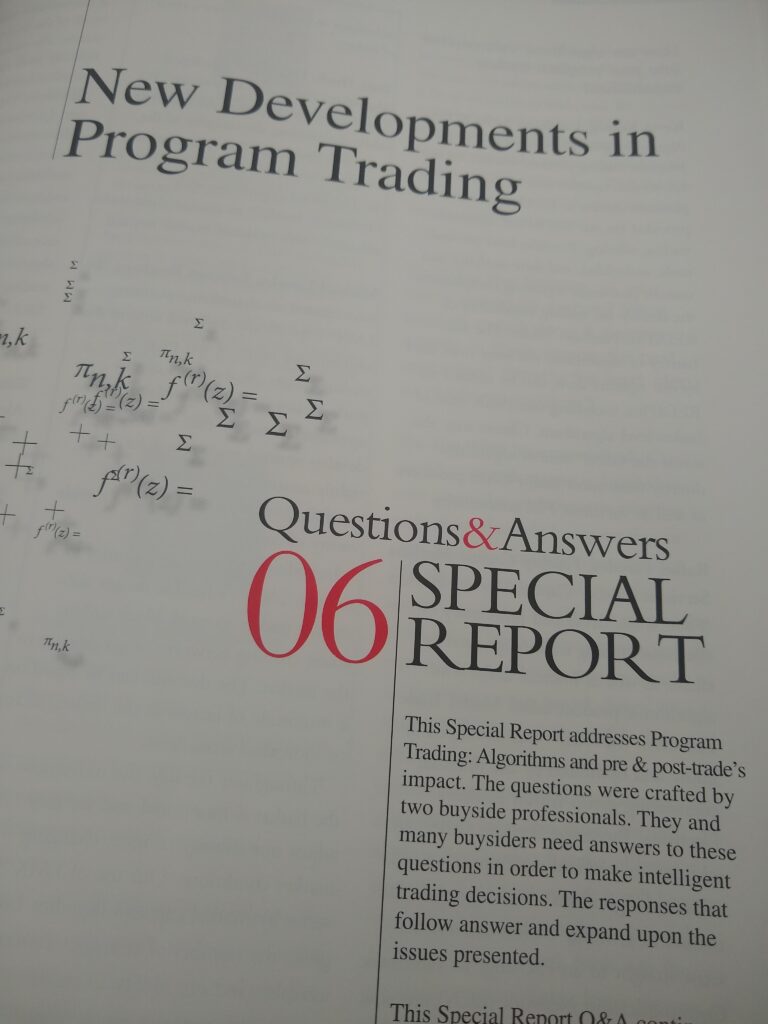 "The market as a whole is becoming more electronic and more fragmented, and people are becoming more quantitative in their approach to trading. This will lead to an increase in program trading and algorithmic trading," Johnson told Traders Magazine in 2006. "One of the main challenges is the emergence of these new 'dark pools of liquidity'. To efficiently manage a portfolio trade you will need an algorithm that can represent you in all the dark books and intelligently manage exposures while at the same time executing in the displayed market."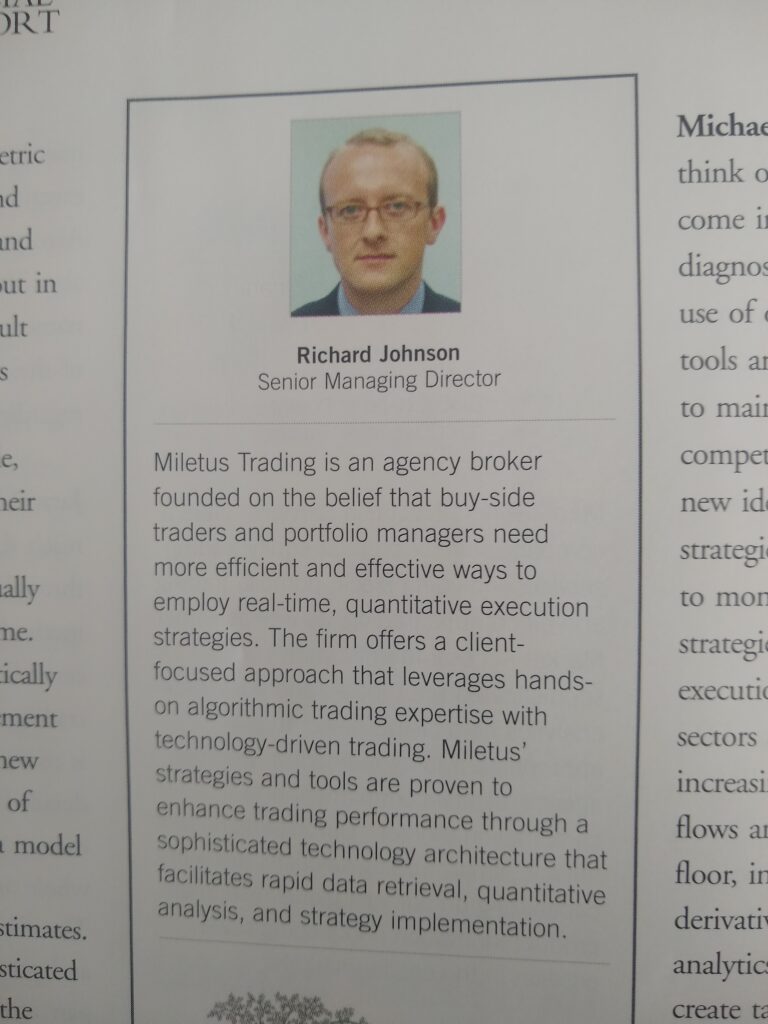 Traders Magazine caught up with Johnson, who these days looks more like a professor than the uni student he could have passed for 16 years ago, for more insight.
What do you recall was the landscape for program trading back around 2006? How did it evolve?
I was at Miletus Trading back then, a boutique algorithmic trading broker. At the time a lot of program trading flow was being executed via principal, blind-bid, and we were arguing that it was possible to get better performance over time executing as agency, and avoiding the risk premium. In addition, we heard clients would often preference their principal brokers with agency flow. So the trading was much more bundled back then and the large investment banks took most of the flow.
Since then we've definitely seen more unbundling and the buy side taking more control of their flow.
What has changed / stayed the same in the securities industry since 2006?
Miletus was a leader in electronic trading. And in the years following, we saw every firm focus more and invest more in electronic trading solutions. Now of course electronic trading is ubiquitous.
In that article, I mentioned how the market was becoming 'more fragmented' – well you could say exactly the same thing today! We just had the 17th US stock exchange approved by the SEC.
What was Miletus Trading all about — what did you do there, and what became of the firm?
Miletus Trading was set up as an agency electronic trading broker, to capitalize on the expected growth we saw. I think we definitely made the right call there. I started off on the product side building out the pre-and post-trade TCA, but eventually ended up running sales and trading. The following year, Miletus was acquired by Liquidnet and became their agency desk and algo product.
How has your career evolved since 2006?
I stayed at Liquidnet for a few years and then went to Societe Generale, running the electronic trading desk for them. But in 2015 I made a decision to pivot and focus on the crypto and blockchain space. I realized there was tremendous potential in the asset class and the technology and wanted to be a part of it. I did some consulting for startups and then spent 4 years as an analyst at Greenwich Associates covering blockchain and equity market structure.
What inspired you to transition to digital securities?
As I was looking at how the crypto space was evolving, it seemed clear to me there was a lot of potential for digital securities to help improve capital formation and liquidity in private markets. So I set up Texture Capital as a FINRA broker dealer and ATS – we are now one of very few firms licensed for digital securities.
My days at Miletus were part of the inspiration also – working at a startup is tremendously hard, but also very rewarding. I like working close to cutting edge technology and figuring out innovative solutions that can improve capital markets.
What might the next 16 years hold?
Well I hope I won't still be working this hard in 16 years! But I do believe the digital securities space will have evolved significantly. For example, a recent study by a firm called Arca found that 77% of capital markets professionals thought that all securities will be tokenized in the next 5–10 years. I look forward to leading Texture, and the industry, through that transition.