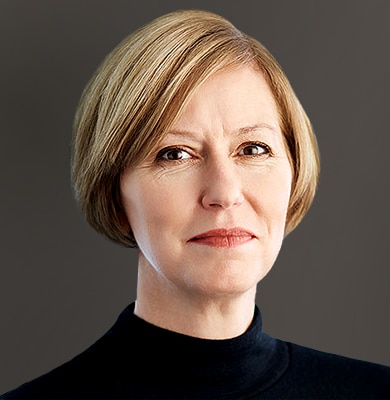 The wealth management ecosystem is undergoing rapid change accelerated by the digital revolution that's shaping the new way of business being conducted by advisors, according to Ainslie Simmonds, President of Pershing X.
With the explosion of fintech solutions in the past 10 years, advisors have too much choice, Simmonds said.
"All of these companies do something well, but there's nothing that really connects them and helps an advisor do a full solution for a client," she stressed.
"There is a really rapidly growing desire for advisors to simplify their world," Simmonds told Traders Magazine.
The 2022 InvestmentNews Adviser Technology Study is citing 57% of advisors report their biggest pain point as being the lack of integration between their core applications.
"They want a more simplified platform, so that they can do a better job for their clients," Simmonds commented.
This is the problem that Pershing X is trying to solve, according to Simmonds.
"We're trying to build a platform that would allow for this kind of activity, but then also have applications that advisors could use," Simmonds said.
Launched in October 2021, Pershing X is an extension of the Client Experience Reimagined initiative that BNY Mellon's Pershing announced in April 2021.
The unit focuses on incubating, engineering, and delivering a comprehensive, all-in-one set of advisory capabilities to Pershing's Wealth Solutions clients, including broker dealers, registered investment advisors (RIAs), and trust companies.
"We started building the platform in April. We will have a private beta version that we'll be sharing with some select clients by the end of the year. Then based on that feedback, we'll make some changes and additions and we're looking to release next year," Simmonds said.
According to Simmonds, there are plenty of startups doing little pieces, but no one has really tried to "pull this whole ecosystem together and build something interconnected".
Pershing X will be offering all the major tools, such as financial planning, portfolio construction, trading, rebalancing, direct indexing, tax transitioning, and some of the more basic things like billing, Simmonds said.
"We will have pretty much everything an advisor would need to be able to do a really good job with a client," she added.
Simmonds believes that interoperability – making things seamless and workflow more agile for advisors – will define the future of the advisory business.
Simmonds has been a transformative leader in the advisory space for over 20 years. Her experience within the startup world and leading top fintechs has honed her focus on transforming businesses that relies on the perfect balance of innovation and productivity.  
She was instrumental in launching several fintech firms, including financial planning company LearnVest and brokerage and trading software firm Thinkorswim. 
Prior to joining Pershing X, she was Executive Vice President at PIMCO Investments, where she was Global Head of Digital.
"If our platform can come in and help advisers do their job and in half the time, they could take on twice as many clients and democratize financial advice, which is always been a really important thing for me personally, and that's why I'm really excited about this product," she said.
Simmonds added that it's going to be a very fast-moving platform: "We're doing this in the agile methodology. If we put something out and people love it, great. If they don't love it, we'll change it. We may try stuff that might not work and then we'll try something else."