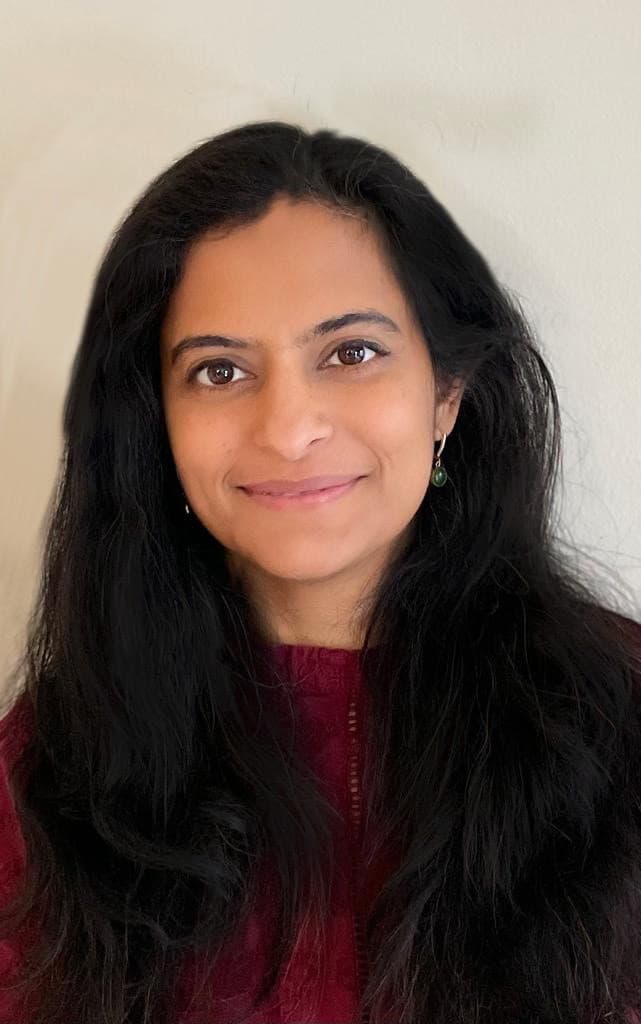 Data-oriented execution tools continue to be on the rise, according to Anushree Laturkar, Head of Americas Electronic Product at Instinet.
"We see the continued proliferation of broker wheels and that clients are using them to conduct systematic broker evaluations across a wide range of buy-side categories, beyond the sphere of traders who can be characterized as what we think of as traditional quants," she told Traders Magazine. 
"That's what makes it critical to consult individually with clients: to understand their flow structure and the specifics around their requirements," she added.
Since her inaugural STEM Champion win at the Markets Media Group's U.S. Women in Finance Awards 2021, Laturkar's role evolved and expanded over the last year. Now, as the Head of Americas Electronic Products, she's responsible for Instinet's full suite of algorithmic trading and routing products in the region.
She leads a dedicated team that designs and delivers advanced execution algorithms and execution consultancy to investment managers and trading desks, enabling them to access deep liquidity, achieve their strategic objectives and minimize market impact. She also helps to guide quant research that drives the algorithmic trading models.
Working with Instinet's Quantitative Research and Technology Development teams, she is charged with establishing consistency, accelerating our ability to innovate, and quickly bring new automated and quantitative solutions to market for their clients.
In terms of Execution Consultancy, she continues to work extensively with Instinet's sophisticated execution clients to provide bespoke performance analytics and deliver consultative insights related to their trading strategies.
When asked about current initiatives, Laturkar said that it's always a top initiative for Instinet to continuously innovate with the goal of improving their clients' performance.
"One of the major areas we're focusing energy on is how we work with volatility and expand our passive placement research to adapt accordingly," she said.
Increasing the scope of dynamic optimization, and weaving their proprietary Micro Adaptive Sequencer (MAS) across multiple strategies, is another major initiative for Instinet.
"In such changing and evolving marketplaces, we're constantly working on ways to optimally source liquidity, while keeping an eye on quality across all venues for clients," she said.
In June, Instinet announced that it purchased the algorithmic trading services business FIS Execution Services, a team formerly known as "Fox River", from FIS Global. They provide buy- and sell-side firms, and in particular many of the industry's leading quant driven funds, a suite of leading execution solutions. "Fox River is a great complement to our existing focus on performance. We're excited to integrate their expertise on quant signals to enhance our algo offering. It involves the kind of detailed testing and research that I really love to do," Laturkar said.
According to Laturkar, most participants in this industry would like to do more with less.
She said that Instinet's workflow automation has been designed to specifically address that trend, but with all the brokers on wheels it becomes critical to have exceptional performance data to maximize performance. "Clients are also much more engaged in clarifying execution expectations, which is great," she said.
"And, the fragmentation of the marketplace is not just lit vs dark," she added.
According to Laturkar, there are nuances of trading with each particular venue, with its characteristics, and order types.
It's important to realize these are high level categories, with many nuances factoring into each, she said.
"Trying to optimize algo design in this marketplace is challenging and we have to be on our toes to address our innovations for this. It sparks deeper engagement from clients," Laturkar commented.
"Personally, it makes me spring out of bed in the morning, because I cannot wait to get back to the exciting complexities," she said.
Laturkar added that Instinet, as the "Original Fintech," has always found success by creating innovative technology to improve the trading experience.
"We believe that investments in research and analysis are key to improving outcomes for our clients, but the research is most effective when clients are engaged in it with us," she said.
"We try not to be an "ivory tower" or "art for art's sake" type of firm; we want to solve tough problems that our clients bring to us– and it turns out that in doing so, we end up creating a lot of innovations," she said.
"We're lucky to have clients who are eager to collaborate together on ways to improve outcomes," she added.
As far as streamlining, Laturkar said these algo systems are very complex with multiple components across multiple teams.
Ensuring that communication and innovation is happening in every part of the algo system is so critical, she said.
"If all parts aren't improved, the change is not effective. So, we're looking at electronic products as a whole rather than focusing on improving just individual components," she said.
"Extracting client behaviors also informs our design and product requirements. We continue to invest in areas of desktop platforms, algorithmic development, liquidity strategy, and quant analytics to support and deliver on tools for clients," she added.
Markets Media Group's eighth-annual U.S. Women in Finance Awards will be held in November 17, 2022, live and in-person at the HardRock Hotel New York City.
Laturkar said she was thrilled and humbled by the STEM recognition at last year's award program. "It remains such an honor," she said.
Recognizing women, especially in the STEM field is so crucial in encouraging the next generation of fintech leaders, she stressed.
"I am very hopeful that all trends are pointing in a positive direction for women in finance and in STEM. I hope young women will be inspired to join and contribute their skills to our industry," she said.
"I look forward to seeing many more women leading this space in the future. We have to make sure these young women have the support and mentorship to continue and thrive," she concluded.