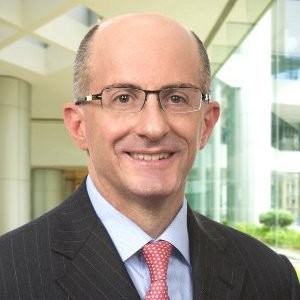 Insight Investment has appointed David Leduc as Chief Executive Officer, Insight North America (INA). Leduc joined Insight in September 2021 on completion of the transition of Mellon Investments' specialist fixed income capabilities to Insight, initially as Deputy Chief Executive Officer (INA). As CEO for Insight North America, he takes responsibility for driving Insight's strategy in North America and is a member of Insight's Executive Management Committee.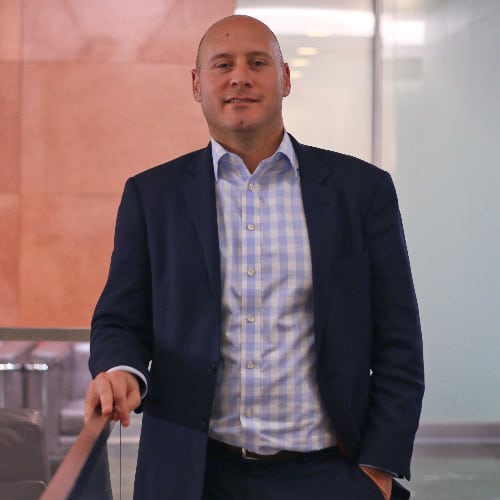 Oliver Albers has been appointed Executive Vice President, Head of Investment Intelligence at Nasdaq. Albers, who is currently the Senior Vice President, Global Head of Data for the Investment Intelligence business, will lead the strategic direction of the group to drive the next phase of growth across Nasdaq's data, index and analytics offerings. Lauren Dillard, Executive Vice President, Head of Investment Intelligence, has resigned to take an executive role at a private equity firm. Albers is a two-decade veteran of Nasdaq with considerable capital markets and financial technology experience and has served as an instrumental leader in the company's strategic evolution to a purpose-driven global technology company.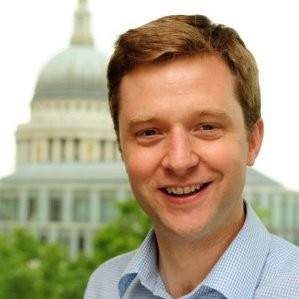 Cboe Global Markets has promoted Tim Lipscomb as Senior Vice President, Chief Technology Officer, and Stephanie Renner as Senior Vice President, International Finance. As Chief Technology Officer, Lipscomb, currently Chief Operating Officer of Cboe Europe, will lead Cboe's technology strategy, innovation and integration efforts globally, including overseeing all of Cboe's exchange, data and clearing platforms. Renner, currently Chief Financial Officer of Cboe Europe, will lead all of Cboe's non-U.S. finance functions, overseeing the company's Canadian, European and Asia Pacific financial operations, planning, analysis and reporting. Both executives will relocate from London to Kansas City to assume their new positions.
Liquidnet has appointed James Rubinstein as Head of Execution and Quantitative Services (EQS), Americas. Based in New York, Rubinstein reports directly to Rob Laible, Global Head of Equities. In his role, he will be responsible for setting the strategic direction and leading the effort for Liquidnet's EQS offering in the region. Rubinstein brings over two decades of experience to the role, having joined Liquidnet from BNP Paribas where he was Head of Electronic Equities Product, Americas.
Broadridge Financial Solutions has appointed Mike Sleightholme as President of its Asset Management Solutions business. Most recently, Sleightholme spent five years with SS&C Technologies where he served as CEO and General Manager of its DST Systems business.
Clear Street has expanded into the Dallas market with appointments of Dan Mele as Managing Director, Sales & Trading (Dallas Branch Manager); Mark Hall as Managing Director, Sales & Trading; and Danny Shapiro as Director, Sales & Trading. Mele joins Clear Street after more than four years as an equity trader at National Securities Corporation. Hall brings more than 27 years of experience to Clear Street, previously serving as an equity trader at firms including Fidelity Investments, Capital Institutional Services, WFG Capital Markets, and National Securities Corp. Shapiro joins Clear Street with more than seven years of experience in equity sales. Prior to his role at Clear Street, Shapiro held roles in equity sales at Citi, Credit Suisse and Stephens Inc.
State Street Corporation has elected DonnaLee (Donna) DeMaio to its Board of Directors. DeMaio was previously executive Vice President and Global Chief Operating Officer for the General Insurance division of American International Group (AIG).
KeyBanc Capital Markets, the corporate and investment banking arm of Cleveland-based KeyCorp, has added Brian McGrath to lead its Investment Grade Credit Trading platform. McGrath, a Managing Director, will lead a team of IG algorithm traders. McGrath brings more than 25 years of experience of fixed income trading experience specializing in high grade credit. Most recently, he was Senior Vice President and Head of IG Credit Trading at Fifth Third Bank.
The Depository Trust & Clearing Corporation (DTCC) has elected William (Bill) Capuzzi of Apex Fintech Solutions and Kelley Conway of Northern Trust to its Board of Directors. The DTCC Board of Directors is currently comprised of 22 Directors. Of these, 14 are participant Directors who represent clearing agency members, including international broker/dealers, custodian and clearing banks, and investment institutions; four are non-participant Directors; two Directors are designated by DTCC's preferred shareholders, ICE and FINRA; and the remaining two Board members are DTCC's Non-Executive Chairman and its President and Chief Executive Officer.
InvestX Capital has appointed Jeanne McLaughlin as Executive Vice President of Marketing & Communications. Most recently, McLaughlin was the Head of US Marketing at Tradeweb Markets, where she directed top-performing marketing campaigns and targeted content programs to increase brand visibility and product revenue.