Stan Feldman, Co-Founder of IEX, was appointed Chief Operating Officer (COO) for the Exchange. Feldman will oversee day-to-day operations for IEX Exchange, including business analytics, market operations and product development. In addition, Matt Weinberg will assume the role of Head of Business Development for IEX Exchange. Both Feldman and Weinberg will report to IEX President and Co-Founder, Ronan Ryan. Feldman was part of the original team that began building IEX Exchange in 2012. He joined the company as a business analyst and assumed responsibility for new areas over time. Weinberg joined the business development team in 2019 and applied his deep knowledge of institutional trading to help clients optimize their trade performance using IEX Exchange products.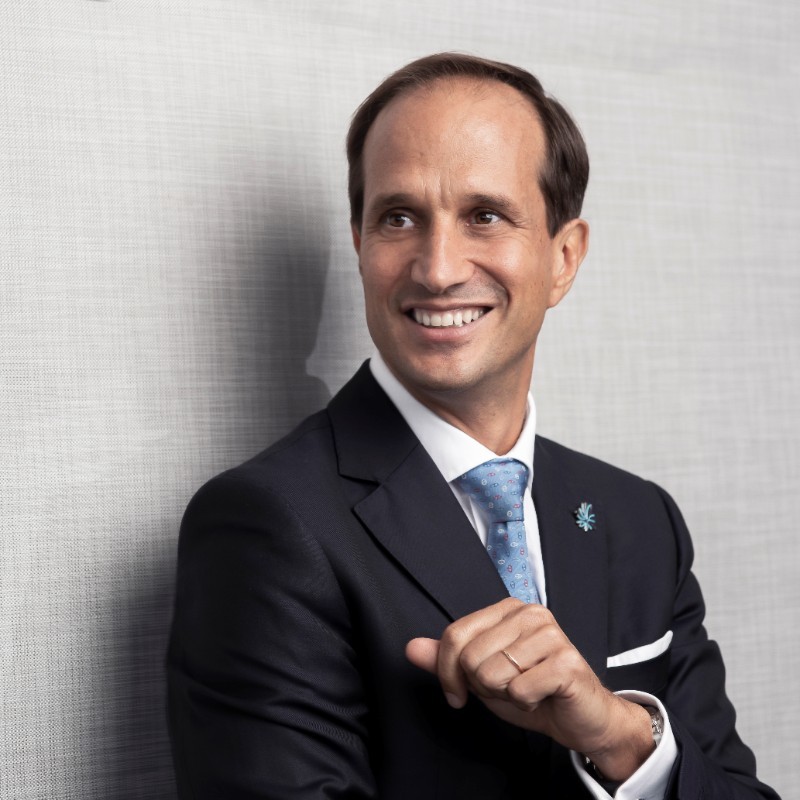 Credit Suisse Group has appointed Francesco De Ferrari as CEO of the Wealth Management division. He will join the Executive Board of Credit Suisse Group, effective January 1, 2022, reporting to Group Chief Executive Officer Thomas Gottstein. De Ferrari has also been appointed as ad interim CEO of Europe, Middle East and Africa region. De Ferrari joins Credit Suisse from AMP, where he was CEO from December 2018 to June 2021. In addition, Christian Meissner, CEO of the Investment Bank division, has been appointed as CEO of the Americas region. Philipp Wehle, who has served as CEO of International Wealth Management (IWM) since 2019, will be appointed CFO of Wealth Management and Head Client Segment Management Global Wealth.
Sharon Bowen, ICE and NYSE Board Member, will become the next Chair of the New York Stock Exchange (NYSE). In addition, Lynn Martin, currently President, ICE Fixed Income and Data Services, has been appointed the next President of the NYSE, succeeding Stacey Cunningham, who is beginning a new chapter in her career and will join the Board of Directors of the NYSE. Hope Jarkowski, formerly the Co-head of Government Relations at ICE and currently the NYSE's Head of Equities, will become its General Counsel. Mark Wassersug, ICE's Chief Operating Officer, will transition to a new role as the company's Chief Information Officer. Stuart Williams will succeed him as Chief Operating Officer of ICE. Trabue Bland, currently President of ICE Futures U.S., will oversee all of ICE's Futures Exchanges. Jennifer Ilkiw, now the head of ICE Asia Pacific, will relocate to New York to serve as President of ICE Futures U.S.
Enfusion has appointed Bronwen Bastone as Chief People Officer. Bastone brings with her more than 20 years of experience as a talent builder and human resource leader. Bastone will be responsible for growing and developing Enfusion's talent pool while cultivating a dynamic, people-driven culture. In addition, Jan Hauser and Kathleen DeRose have been appointed to Enfusion's Board of Directors. DeRose joins the board as a non-executive director and takes on the role of Compensation Committee Chair as well as a position on the Audit Committee while Hauser joins the board as a non-executive director and takes on the role of Audit Committee Chair as well as a position on the Compensation Committee.
Devry Ross has joined Exegy as Global Head of Partners. Ross comes to Exegy from Bizagi as Director of Partners and Alliances – North America where she developed and strengthened relationships for the past two years. In addition, Jared Singer has joined Exegy as Head of Sales – Americas. Singer has spent more than seven years at FIS where he served most recently as Vice President of Growth Accounts. Both Ross and Singer will report to Craig Schachter, Chief Revenue Officer.
FintechOS has appointed Iain Chidgey as Chief Revenue Officer. Chidgey joins from Sumo Logic where he worked as VP and General Manager for EMEA. Chidgey has been hired alongside three other new executives including: Márcio Spínola, Senior Vice President (SVP) of Product Managementm who joins from Vision-Box where he was Chief Product Officer; Matt Brook, SVP Customer Success, who joins from Appian, where he previously held the position of VP of Customer Success and Professional Services; and Mike Fullalove, SVP of Strategy and Business Development who was previously Global Head of Asset Management at Barclays.