A fundamental area of conflict between the SEC and the public is how much legal clarity there is around digital assets, according to Commissioner Hester M. Peirce.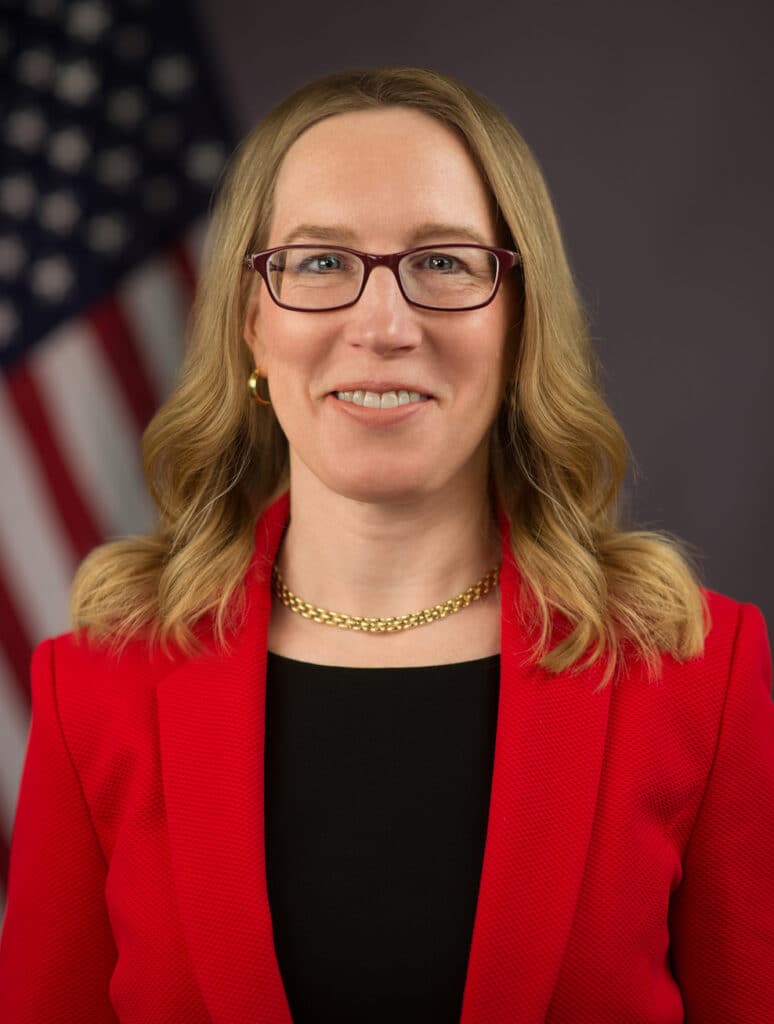 In her remarks before the Texas Blockchain Summit, Commissioner Peirce said that most of the SEC's crypto enforcement actions have not been litigated actions, rather they have ended in settlements, which are not good vehicles for careful legal analysis.
"When a party settles an SEC enforcement action, it often is trying to get the case wrapped up so it can move on. It has no incentive to force the SEC, as a condition of the settlement, to lay out a clear legal analysis."
"In cases when a platform is involved, the SEC generally states only that some of the digital assets were securities without specifying which ones are or why,"
Commissioner Peirce further said that as stablecoins grow in popularity, they are drawing increasing interest from an array of regulators jockeying for regulatory position.
Regulators understandably are asking whether they fit into an existing regulatory framework and what their consumer protection and long-term financial stability implications are, she said.
She added that regulators should be careful with broad generalizations since stablecoins are not uniform in operation, peg, underlying reserves, or transparency.
While trying to understand stablecoins is fine, stablecoin fear is unwarranted, she said.
As Federal Reserve Vice Chair Randal Quarles explained: The Federal Reserve has traditionally supported responsible private-sector innovation. Consistent with this tradition, I believe that we must take strong account of the potential benefits of stablecoins, including the possibility that a U.S. dollar stablecoin might support the role of the dollar in the global economy.
According to Commissioner Peirce, embedded within the negative Wild West analogy for the crypto-frontier is a concern that unwitting and unwilling investors are being harmed by participating in the crypto markets.
"To those who do not view the opportunity to participate in these markets as valuable, the lack of regulatory clarity in the United States could actually be a way of protecting investors from harm," she said.
Whether by slow-walking product approvals or directly disapproving products using creatively applied standards, regulators can make certain products unavailable to investors.
The Commission's approach to pooled crypto investment vehicles illustrates the problem.
The currently available product offerings—including over-the-counter products and mutual funds with limited exposure to crypto futures, ETFs with exposure to the crypto industry, and public companies holding crypto on their balance sheets—are less direct, less convenient and more expensive for investors than the spot-crypto-based exchange-traded products offered in other countries, Commissioner Peirce said.
"From the perspective of a regulator who does not really like the product anyway, nothing is lost. The investor, however, loses an opportunity to participate that is worth something to her even if she chooses not to buy the particular product; just having the option of doing so is valuable," she said.
Chair Gensler has pointed out correctly that labeling something decentralized does not necessarily make it so, added Peirce.
"Truly decentralized platforms do not mesh well with a regulated approach designed for centralized finance," she said.
As it turns out, lots of people want to deal with centralized intermediaries in the crypto space, she said.
"We can regulate those entities if they engage in securities activities (assuming, of course, we make it possible for them actually to do business within our regulatory framework), but DeFi protocols with which people choose to interact ought to be viewed through a different lens," she added.
"If we intend to demand registration of entities in the crypto space, we have to give our staff the permission to do the hard work of figuring out how the rules will apply given the unique aspects of the business and to seek broad public input through a transparent regulatory (not enforcement) process in doing so," Commissioner Peirce said.
"We do have regulatory experience that we can bring to bear here, but we have to do so carefully. As government agencies consider how to regulate, they ought to take their lead from Congress, work collaboratively with one another, and actively consult the public who will be subject to and protected by the rules," she added.