Lime Financial won Best Quantitative Trading Broker at the 2022 Markets Choice Awards.
Traders Magazine speaks with Johan Sandblom, Head of Business Development at Lime Trading Corp., to learn more.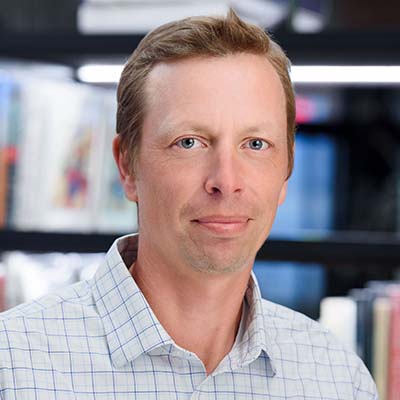 What trading solutions and tools do you offer? What's unique?
We offer a range of ways for clients to interact with the Lime low latency solution, from APIs to screen-based applications. Lime is a technology-driven agency broker with a one-stop shop offering, that makes us different! Clients can code up to us via Python, C++, Java, and C#, as well as via FIX and REST endpoints. Additionally, we offer a variety of direct exchange binary protocols for those that desire the most optimized performance. We pride ourselves on our versatility and have developed a toolkit of options to satisfy all trading styles. In addition to API options, we offer both VPN and exchange colocation in all three major equity data centers, Carteret, Secaucus, and Mahwah. We also offer normalized or raw market data solutions, and a variety of clearing alternatives. Clients can deal with one firm to get everything they need, which makes it a lot easier for them to focus on the trading and their alpha.
What are your recent accomplishments at Lime Trading Corp.?
We have accomplished a lot in the first few months of the year. In addition to averaging over 2 billion shares executed in each of the first three months of the year, we have expanded the offering by securing access to additional venues (MEMX, MIAX, Intelligent Cross), offering a Virtual Private Server set-up which makes it possible for clients to be co-located without purchasing their own server. This offers clients new ways to interact with Lime through C# and Python APIs.
2022 has also been a highly active trading period, as the volatility index has been higher than in many years. It is during these times you need a broker you can rely on, a broker that has tested technology, and a broker that is stable with a robust system that can process millions of daily messages with no outages.
Our ability to serve our demanding client base without any issues is a testament to our technology and its inherently scalable design. Our clients depend on a reliable broker with a proven track record of stability and performance during highly volatile sessions.
What are the biggest quantitative trading trends?
The stability and flexibility of our offering has always been important to our client base, but even more so during the last year or so when the volatility is so high. You need to be able to trade when you need to trade and interact with your broker in different ways, including direct market access, smart routers, benchmark algos, dark pools, and ATSs for clients to trade on for accessing liquidity. Lime offers all of this. We pride ourselves on having a battle-tested solution that is among the best on the street in terms of flexibility and performance. We have a well-known latency profile that has an aggressive mean and tight standard deviation, all of which is monitored proactively.
What are the needs of quantitative investors and how Lime Trading Corp. is helping to meet those needs?
The increasing number of retail traders over the years has led to many of these more sophisticated traders pivot to using an API as supposed to screen trading. Lime has an API offering that caters to all quantitative traders, from the most basic to the most sophisticated.
To make it easy for any quant trader to interact with Lime, we now offer ways to interact with us via C#, Python, C++, FIX, REST and Binary endpoints. We also have a Virtual Private Server offering targeting clients who want to be colocated in one of the exchanges, sitting right next to the exchange-matching engine, without having to purchase their own server. At Lime, we are trying to help the smaller quants grow and get the same experience that the very sophisticated traders have.
What is your outlook for quantitative trading?
We believe that the quantitative traders will continue to grow in the future. Lime wants to be part of their success by offering a stable and flexible set-up to help them find the right trading solution for their strategies.
Lime is also working to bring the sophisticated technology quants benefit from to the retail trading business. We are actively developing trading tools that give retail traders access to speed and scale, no matter their strategy.
Securities are offered by Lime Trading Corp., member FINRA & SIPC, NFA, Lime Advisory Corp is an investment adviser registered with the SEC. and Lime FinTech is a technology business. Collectively known as "Lime Financial" or "Lime" provide various trading, investment advisory services, and technology solutions including web and mobile trading applications, to retail and institutional investors.