TECH TUESDAY is a weekly content series that covers all aspects of capital markets technology. TECH TUESDAY is produced in collaboration with Nasdaq.
On May 3 Nasdaq held a groundbreaking ceremony celebrating the expansion of its primary data center in Carteret, NJ, a milestone in its journey to build a cloud-enabled infrastructure for capital markets.
In November 2021 Nasdaq announced a multi-year partnership with Amazon Web Services (AWS). Nasdaq is incorporating AWS Outposts directly into its core network to deliver ultra-low-latency edge compute capabilities from its primary data center in the Equinix NY11 facility in Carteret. This is one step towards creating the first AWS Private Local Zone for the capital markets industry.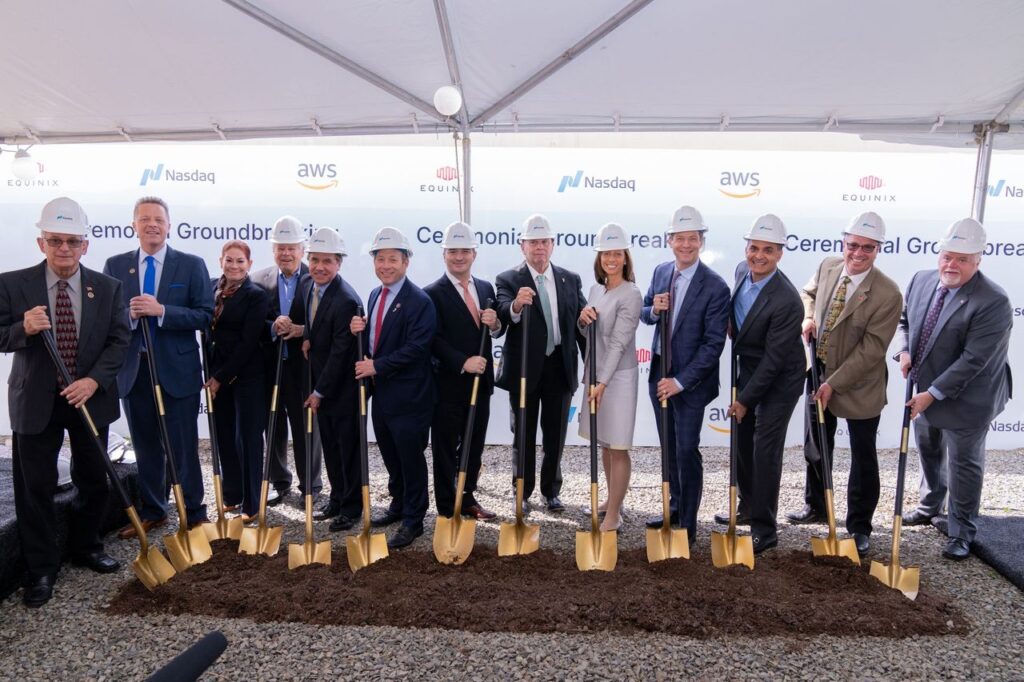 Nasdaq will be able to run latency-sensitive applications in the cloud and give clients access to cloud-based capabilities, including virtual connectivity services, market analytics and machine learning.
Adena Friedman, President and Chief Executive of Nasdaq, said in Nasdaq's January results call: "The partnership gives us expansion opportunities within Carteret which we can then deploy to other major markets around the world. We will become more of a managed service provider to our market technology clients."
In order to address critical workloads without impacting the experience for clients Equinix and AWS are doubling the size and the power of the data center, a process which is due to finish in 2024.
Nasdaq has been using the AWS cloud for more than a decade to power several services and offerings. When the global pandemic drove new, record volume its cloud strategy facilitated the delivery of additional capacity without impacting other critical workflows.
"The new normal is an ultra-high-volume environment that can accommodate highly dynamic periods," said Friedman. "We need the on-demand scale, elasticity, and flexibility that the cloud provides to address an evolving market environment."
This next step will establish a cloud-based infrastructure for all market participants.
"Over the last decade, Nasdaq and AWS have developed a strong relationship rooted in trust, innovation, and commitment," said Scott Mullins, General Manager, Financial Services, Amazon Web Services (AWS). "Nasdaq and AWS have co-designed an edge compute platform leveraging AWS Outposts, that is packaged and tailored for ultra-low latency capital markets use cases. These edge devices, deployed directly at Nasdaq's primary data center in Carteret, New Jersey, are the next step in Nasdaq's cloud journey with AWS."
Nasdaq MRX, one of the group's six options venues, is slated to become the first market to migrate to AWS later this year. In addition, the partnership will include opportunities to explore using AWS's cloud capabilities across Nasdaq's anti-financial crime, data and analytics, and market infrastructure software solutions.