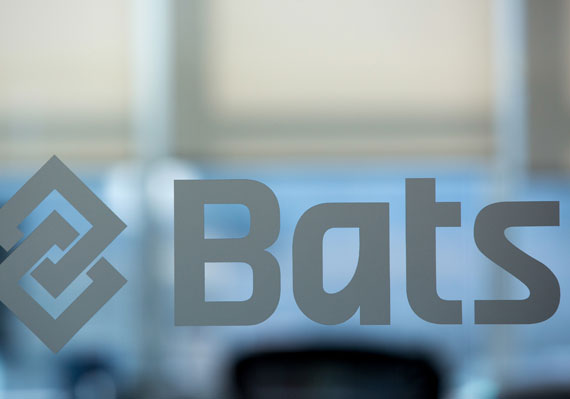 The second time must be the charm.
BATS Global Markets, the second largest exchange operator in the U.S., will launch its second attempt at an initial public offering when shares of its stock go live at 10:30 am this morning. In 2012, BATSs first attempt to go public were scrapped due to an error in its trading software.
The exchange operator has priced its IPO at $19 per share, which is at the top of the $17 to &19 share range that was hinted at in media reports. As Business Insider reports, BATS has sold 13.3 million shares, valuing it at $1.82 billion and making it the largest IPO of the year.
Reuters estimates that BATS will raise $252 million in this IPO.
This IPO is important for other reasons besides BATS failed initial attempt in 2012 — this may be one of the most important IPOs in a sleepy year initial public offerings. Industry observers cite steep waves of market volatility since the market correction of August 24, 2015 and the start of the trading year in January 2016 for the low number of IPOs.
As Business Insider reports: This has been the driest year for IPOs since the first quarter of 2009. Data from Dealogic shows that there were only nine IPOs in Q1, raising $1.2 billion. That's down from the $5.5 billion raised in the same period a year ago.
The shares of common stock will trade on the Bats BZX Exchange under the symbol "BATS," according to media reports.
BATS has attracted an all-star team for its IPO. Citigroup and Morgan Stanley are operating as joint bookrunning managers and representing the underwriters. BofA Merrill Lynch, Credit Suisse, Goldman, Sachs & Co., and J.P. Morgan are acting as joint bookrunners. The firms acting as co-managers include Barclays, Deutsche Bank Securities, Jeffries, Nomura, Rosenblatt Securities and Sandler ONeill + Partners, L.P. are acting as co-managers of the offering.