Has the move to more electronic and efficient markets via regulation put the investing public at a disadvantage to professionals?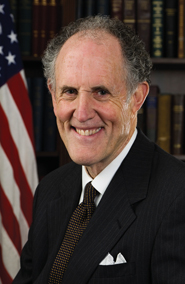 That's the question Sen. Ted Kaufman, D-Del., raised in a letter sent to the Securities and Exchange Commission last month, calling for a comprehensive review of the equities marketplace. Kaufman is opposed to the SEC changing rules within the market in a piecemeal fashion. He wants the SEC to take a close look at several areas of concern for him, like flash orders, high-frequency trading and dark pool transparency.
In the letter to SEC chairman Mary Schapiro, Kaufman wrote that he is concerned that investor confidence has been hurt, because there is a perception that equity trading operates on an uneven playing field and that pros have an advantage.
Kaufman's letter came on the heels of the summer brouhaha in the mainstream media over high-frequency trading and flash orders. Commentators included the likes of Sen. Charles Schumer, D-N.Y., who pressed the SEC to ban flash orders out of fear they allow a select group of professional traders to run ahead of retail investors' orders. Even former SEC chairman Arthur Levitt got into the act. In an Aug. 18 op-ed piece in the Wall Street Journal, Levitt defended high-frequency trading as a natural consequence of competition. Don't tinker with the markets or put up speed limits, he cautioned.
But the SEC needs to act fast, Kaufman wrote, because they were at least partly responsible for creating today's issues. His belief stems from his assertion that market structure has evolved too quickly for the SEC. Subsequently, the regulator's rule-making process has applied principles and precedents predicated on floor-based trading to electronic environments, Kaufman added. And the end result has been that the SEC's rules have valued increased liquidity over fair execution of trades for all investors, he wrote.
"I am concerned that questionable practices threaten to further erode investor confidence in our financial markets and that our understanding and regulatory capacity have not kept pace with those changes," Kaufman wrote. "Actions by the SEC over recent decades have, perhaps unintentionally, encouraged the development of markets which seem to favor the most technologically sophisticated traders."
More specifically, Kaufman recommended that flash orders be prohibited. He also suggested that high-frequency strategies that leverage market structure latencies should be closely examined, or possibly barred. Kaufman further proposed that liquidity rebates should be re-evaluated, and that the SEC should regulate co-location. Finally, he said, market center executions should be consistent.
The Security Traders Association has been in contact with Kaufman's staff regarding the matters he's addressed, according to chairman Pete Driscoll and vice chairman Brett Mock. The two said Kaufman's letter is on the right track. In addition, the STA offers its assistance in explaining some of the technical details and nuances of the U.S. equity markets' rules and regulations.
"We think [Kaufman] has touched on some of the important issues, and with a good working knowledge," Driscoll and Mock said in an emailed statement.
But Mock added that a full review of market structure happened recently. The SEC already made a comprehensive review with Regulation NMS.
"Well, there are regulatory gaps," Mock said. "The patchwork regulatory system we have could definitely be refined. But the STA doesn't think there should be a bottom-up overhaul, or a rebuilding."
(c) 2009 Traders Magazine and SourceMedia, Inc. All Rights Reserved.
http://www.tradersmagazine.com http://www.sourcemedia.com/