If Jay Clayton were a public company, one could say he was in play.
Akin to corporate takeover where stock is involved, President Trump has nominated the financial market's top cop, Securities and Exchange Commission Chairman Jay Clayton to the position of U.S. attorney for the Southern District of New York.
The current attorney for the Southern District of New York, Geoffrey Berman, was fired via letter last Friday amid a political power struggle over his current investigations into Trump allies. The capital markets are watching carefully as to who will become the highest profile U.S. Attorney in the country and police Wall Street.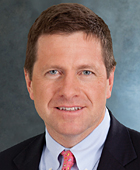 Clayton was nominated Friday evening by President Donald Trump after the securities markets had closed. Clayton has not worked in a formal capacity as a prosecutor.
According to CNBC, New York Senators Chuck Schumer and Kirsten Gillibrand, both Democrats, have called for Clayton to withdraw his name from the nomination process. Sen. Lindsey Graham said he would follow precedent as chairman of the Judiciary Committee and will not proceed with Clayton's nomination until the home state senators, Schumer and Gillibrand, have signed off.
So, what would a Clayton departure, if it comes to pass, mean for the financial markets who have embraced his tenure? Who'll Chair the SEC?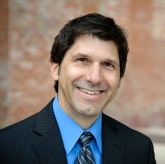 "I think if you're pro-business, supportive of well-functioning public equity markets, then regardless of your political stripe you're likely to consider the Clayton SEC a halcyon period," began Tim Quast, President at ModernNetworks IR, a market consultancy. "His regulatory administration directed groundbreaking efforts including challenging the rebate structure in trading, and for issuers, an unprecedented development:  A proposal to revamp the data plans and include, for the first time ever, an issuer on the governing counsel.  I've been pushing my entire career for an issuer seat at the table, and only the Clayton administration at last delivered, at least in concept thus far."
As to what happens next, Quast said that he's hopeful Brett Redfearn might be considered for SEC Chair.
"He's among the most market-knowledgeable people to ever head Trading and Markets, and he wants to level the playing field for all constituents," Quast said. "We could not do better than a Redfearn SEC era, in my view."
The choice of Jay Clayton and his lack of experience has created a media stir as to the way Clayton's name and nomination came to be. According to reports, a senior Trump administration official told NBC News the choice of Clayton was due to the notion the SEC Chairman was leaving his Washington post and moving back to New York, and had said he was interested in the SDNY job.
See below for Department of Justice release on the nomination of Clayton:
Attorney General William P. Barr on the Nomination of Jay Clayton to Serve as U.S. Attorney for the Southern District of New York
Attorney General William P. Barr:
"I am pleased to announce that President Trump intends to nominate Jay Clayton, currently the Chairman of the Securities and Exchange Commission, to serve as the next United States Attorney for the Southern District of New York.  For the past three years, Jay has been an extraordinarily successful SEC Chairman, overseeing efforts to modernize regulation of the capital markets, protect Main Street investors, enhance American competitiveness, and address challenges ranging from cybersecurity issues to the COVID-19 pandemic.  His management experience and expertise in financial regulation give him an ideal background to lead the United States Attorney's Office for the Southern District of New York, and he will be a worthy successor to the many historic figures who have held that post.  On behalf of the President, I thank Jay for accepting this nomination, and I look forward to working with him soon.
On my recommendation, the President has appointed Craig Carpenito, currently the United States Attorney for the District of New Jersey, to serve as the Acting United States Attorney for the Southern District of New York, while the Senate is considering Jay Clayton's nomination.  This appointment will be effective July 3, and Craig will work closely with the outgoing United States Attorney to ensure a smooth transition.  I thank Craig for his continued service and for taking on this important interim responsibility.
Finally, I thank Geoffrey Berman, who is stepping down after two-and-a-half years of service as United States Attorney for the Southern District of New York.  With tenacity and savvy, Geoff has done an excellent job leading one of our nation's most significant U.S. Attorney's Offices, achieving many successes on consequential civil and criminal matters.  I appreciate his service to the Department of Justice and our nation, and I wish him well in the future."