The now-notorious flash order appears to be on the verge of extinction. In the space of two weeks, one U.S. senator, the chairman of the Securities and Exchange Commission, and three suppliers of flash order types either excoriated the trading practice or distanced themselves from it.
First, Senator Charles Schumer, the powerful Senate Banking Committee member, vilified flash orders in a letter to SEC Chairman Mary Schapiro. Then Schapiro herself ordered her staff to develop a proposal that would "eliminate the inequity that results from flash orders." Then both BATS Exchange and Nasdaq OMX Group announced they would eliminate their flash order types. Finally, even Direct Edge ECN, the poster child for flash orders, scuttled plans to introduce a new one.
So the order type offered by four market centers and a significant driver for Direct Edge may be on the way out. Yet even if flash orders are not outlawed, institutional brokers tell Traders Magazine they don't use them.
"We don't flash," said Dan Mathisson, head of the Advanced Execution Services group at Credit Suisse. "The whole reason we exist is to try to execute [institutional orders] while leaking the smallest possible amount of information. Flashing orders is not consistent with that overall strategy." Credit Suisse said it does not send routable orders from its AES unit to market centers, and therefore doesn't use flash orders.
Greg Tusar, head of U.S. electronic trading at Goldman Sachs Execution & Clearing, said his firm does not use flash orders from any of the four venues that offer them. "We don't use them in the execution of client orders," Tusar said. "But we believe it should be a matter of choice-that clients should have access to them if they choose to. They should be available on an opt-in basis, client by client."
"Flash orders have the potential to cause information leakage," said Jatin Suryawanshi, head of global quantitative strategies at Jefferies & Company. "It's information that was not available on a data feed that's now available on a data feed." He added that the use of flash orders, if it's not done purposefully to aggressively take liquidity, may fly in the face of a broker's best-execution duties.
Flash orders are marketable orders received by exchanges and ECNs that are on the verge of being routed to a competing market center. Rather than route them away, however, the market center "flashes" the order on a data feed, typically for less than 30 milliseconds. The flashee can then execute the order at the market's best price or better. If he does, the order is not routed away and the market center earns the fee spread on that trade.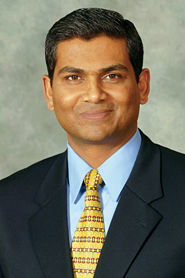 Flash orders can also be cancellable. With these order types, an order is flashed to a market center's participants to see if someone wants to step up and match the best price at an away market. If no one responds, the order is cancelled. These orders deliberately seek to execute on the venue in question.
Suryawanshi noted that those benefiting the most from flash orders are the exchanges and ECNs offering them, "because they're getting more done within their boundaries." If those orders aren't flashed, they would be routed elsewhere for execution.
Mathisson calls flash orders a step backward in market structure. "They electronically recreate the crappy aspects of the old floor system," he said. "Flash, the Direct Edge ELP program and the parity system on the New York Stock Exchange create a privileged class that gets free options or can cut the line-and that's not fair." The reference to cutting the line involves the ability of broker-dealers, including Credit Suisse, that see flash orders to cut in front of existing limit orders by responding to flash orders.
In June Direct Edge's Enhanced Liquidity Provider (flash) program accounted for 1.45 percentage points of the ECN's matched market share of 11.89 percent. BATS's June market share was 10.72 percent, with 1.25 points coming from its BOLT, or flash, executions. Nasdaq did not release information about how much its flash executions contributed to its June market share. July figures were not available at press time.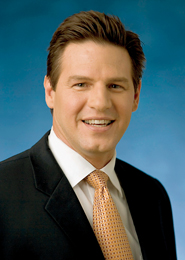 William O'Brien, Direct Edge's CEO, noted that the potential benefits of flash order types for customers are price improvement and size improvement, although he declined to say how much price or size improvement ELP executions receive on average. At Direct Edge, flash order senders include a mix of retail and institutional brokerages.
TD Ameritrade is one of many retail brokerages that use flash orders. Christopher Nagy, head of order routing, sales and strategy at the retail brokerage giant, noted that although "seeds of doubt have been cast in retail minds," TD Ameritrade sees clear benefits from using flash orders. "We view our obligation to protect clients by getting them the best possible prices in the market very, very seriously," he said. "We have seen and continue to see excellent results for our clients using flash orders."
TD Ameritrade looks at slippage, price improvement and price disimprovement statistics to gauge execution quality with flash orders. "We see flash orders getting dynamic pricing at the inside [market]," Nagy said. He added that customers whose flash orders get executed may also avoid the potential time delay in routing the order to another market center and possibly missing that quote. His firm has used Direct Edge's ELP program since 2006.
If most institutional brokers eschew sending flash orders, many at least are not opposed to receiving them. Many brokers feed flash message information into their smart order routers.
Mathisson of Credit Suisse said his firm's smart order router reads the flash orders on Nasdaq's and BATS's proprietary feeds. "That feeds into our heat maps," he said. "We may not directly respond to flashed orders, but for the allotted time, which is some milliseconds, that destination would be heavily weighted [if we have an order on the opposite side of the flashed order]."
(c) 2009 Traders Magazine and SourceMedia, Inc. All Rights Reserved.
http://www.tradersmagazine.com http://www.sourcemedia.com/