What comes around goes around on Wall Street.
Former buysider, contributor to Traders Magazine and market veteran Mark Viani has returned to CAPIS, the Dallas-based agency-only brokerage in a new role as its Executive Director of Business Development. Viani has over 30 years of industry experience and will be heading up efforts toward an expanded product line.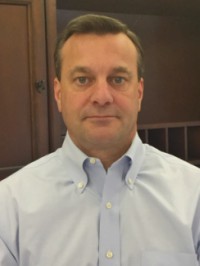 In his previous tenure with the firm, Viani was Senior Vice President of Managed Account Solutions and developed the CAPIS ARC (Allocation, Reconciliation and Clearing) trading platform.
CAPIS ARC (Allocation, Reconciliation, and Clearing) is a post trade allocation utility for asset managers that sub-advise to the managed account industry. The utility allows the asset manager to accomplish the following aggregate their wrap orders, execute those orders with their best execution broker, pay that broker a commission and automate the step-outs and email notifications.
ARC also acts as a middle- and back-office for matching and settlements. It matches trades on T+1 basis with both the sponsor and executing broker. ARC also fully discloses all components of the post execution process to the investment advisor.
Before CAPIS, he was a managing director in Cowen's electronic products group. There he created and managed the Cowen 360 post trade allocation utility for asset managers sub-advising wrap and custodial platforms. Also, Viani was the co-creator of the Cowen C.O.R.E payment for order flow option router designed to route option order flow to the best price and best payment for flow for broker and asset management customers.
Earlier in 2006 he was a Senior Vice President Head of Equity Sales and Trading at Newedge and spent 4 years at ING Investment Management as Head of Trading.