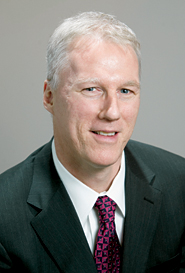 Credit Suisse has landed a market veteran to its ranks.
Doug Clark, formerly of ITG, has joined the Wall Street broker-dealer, according to his LinkedIn profile as the new Head of Market Structure for the Americas. He will be based in Toronto.
According to a memo seen by Traders Magazine:
"We are pleased to announce that Doug Clark will join Credit Suisse as Head of Market Structure for the Americas. Doug will be primarily based in Toronto and report functionally into John Comerford and locally into Graham Choquette.
Doug brings a wealth of knowledge to the firm with over 20 years of experience in the financial services industry. In his most recent role he was the Americas Head of Market Structure for Virtu. Before that Doug held senior trading roles at both BMO Capital Markets and ITG Canada. Additionally Doug is the former Chair of the Security Traders Association, the Canadian Security Traders Association, and the Ontario Securities Commission Market Structure Advisory Committee."
In this new role, Doug will be responsible for delivering market structure content, regulatory insight, and trading consultation to our core client base. As we continue to grow our Execution Services platform, Doug's expertise will further strengthen our market leading position with clients and help them navigate a continuously complex and evolving trading ecosystem. The memo was signed by Anthony Abenante and Doug Croften.
If you have a new job or promotion to report, let me know at jdantona@marketsmedia.com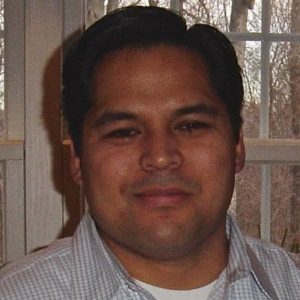 Chuck Lugay has moved to the exchange-side of the trading business joining Nasdaq in Sales in the company's Market Technology group. A financial market professional with 23 years of experience, Lugay came from Clearpool where he spent almost the last three years as a Managing Director. Before that, he was with Citadel LLC in the Citadel Execution Services group for four years. Lugay also served as President of the Security Traders Association of New York. He began his career as a Financial Specialist at Morgan Stanley Dean Witter in 1997.
Industry veteran and former co-head of European electronic trading at Morgan Stanley, Rupert Fennelly, has landed at Barclays, according to The TRADE and his LinkedIn bio. Fennelly joined Barclays as its new EMEA Head of Electronic Equities Sales and coverage. A spokesperson at Barclays declined to comment. Fennelly, who also worked at Credit Suisse for several years, spent almost a decade at Morgan Stanley where he oversaw the electronic trading business. He joined as head of Morgan Stanley Electronic Trading (MSET) for the Americas in 2010, before leading the European arm from 2014.
The EBRD has appointed Victoria Márquez-Mees as its first Chief Accountability Officer, responsible for leading the Bank's new Independent Project Accountability Mechanism (IPAM). Prior to joining the EBRD, Márquez-Mees led the Inter-American Development Bank's independent accountability mechanism for over 10 years and chaired the Independent Accountability Mechanisms Network of international financial institutions from 2017-19. She will begin her tenure in July 2020.
Platte River Equity hired Brian Klaban as Director of Business Development and Debt Capital Markets. In this new position, he will lead Platte River's sourcing, marketing and business development efforts as well as support the broader investment team on debt financings. Klaban brings more than fifteen years of business development and leveraged finance experience to the team. Prior to joining Platte River, he was a Director at Madison Capital Funding.
Four equity portfolio managers at Ken Griffin's Citadel hedge fund left the firm last week, after one of the most volatile months for stocks on record, according to Bloomberg. The four managers are Chris Connor, who ran a technology portfolio; Tio Charbaghi and Steve Bergman, who both ran baskets of industrial stocks; and Chip Fortson, who ran a book of financial stocks, according to people familiar with the firm. The managers, who all worked in the firm's Global Equities group, either didn't return emails or texts requesting comment, or couldn't be reached for comment, Bloomberg reported. That unit got a new head at the beginning of March, when Justin Lubell took on the role. He previously worked for Steve Cohen's Point72 Asset Management.
Q Advisors, a global telecom, media, and technology (TMT) investment banking boutique, landed Dmitry Netis as its new Managing Director, Business Development. Netis brings over 24 years of unique background that combines finance, venture investing, sell-side equity research, and operational industry experience across the telecom, media, and technology (TMT) sector. Most recently, he consulted for several public and private company clients under the practice he founded, Dmitry Netis & Company LLC, and was the CFO/COO of privately-held CafeX Communications. He was also a Managing Director and Senior Equity Research Analyst with Stephens Inc. Prior to that, he spent over 10 years at William Blair & Company as a founding member of the TMT team, where he established cloud communications, data networking, and infrastructure software practices.
Business Insider noted Goldman Sachs has named a new head of regulatory affairs, Kathryn Ruemmler. Ruemmler joined as a partner from law firm Latham & Watkins LLP, where she chaired the firm's white collar defense and investigations practice. Prior to joining Latham in 2014, she served in the Obama administration, in roles at the Department of Justice and in the office of the president. She will work with John Rogers, the firm's chief of staff and a longtime player in Washington circles, on the firm's regulatory agenda, according to the memo.
The CoinShares Group announced the appointment of Frank Spiteri as Chief Revenue Officer. Spiteri will oversee the group's exchange traded product (ETP) business in addition to the group's broader sales, marketing, and research efforts. Spiteri brings over 23 years of experience in financial services to the CoinShares executive team. Previously Spiteri served as Head of European Distribution at WisdomTree, a $70B asset manager. Preceding WisdomTree's acquisition, Frank joined ETF Securities in 2013 where he held the title of Managing Director – Head of Distribution & Capital Markets and served as Head of European Retail Distribution & Co-Head of Sales. Spiteri also held sales and trading roles at financial services firms, including the brokerage firm Peel Hunt, KBC Financial Products, and Citigroup.