Citi just announced that Fater Belbachir will be joining the firm August to lead the Global Equities Group, which will be composed of Equity Cash, Equity Derivatives, Prime Finance/Delta One and the Multi Asset Group. Fater was most recently the Global Head of Equities and Cross Asset structuring at Barclays. Prior to that, he spent 12 years at JP Morgan in various Equities Trading leadership roles including Global Head of Equity Derivatives Trading and Structuring.
If you have a new job or promotion to report, let me know at jdantona@marketsmedia.com
UBS has recruited Michael Banham as head program trading and high touch trading technology. Banham joined this month after nearly two years at Macquarie, where he was head of cash equities IT for Europe. Macquarie closed its European equities business in October 2019. Prior to Macquarie, Banham spent 17 years at Credit Suisse, where he was head of EMEA high touch cash equities technology and global program trading technology.
Goldman Sachs also strengthened its trading technology platform in London. The firm landed Richard McCarthy, a former low latency engineer from Morgan Stanley, as a vice president-level senior network engineer.
In crypto, Coinbase reported it hired Barclays Capital veteran Brett Tejpaul to serve as head of institutional coverage. Tejpaul spent 17 years at Barclays, where he was global head of sales across all fixed income and equities, as well as global head of credit and commodities. He also served on Barclays' Market Executive Committee.
Frank D'Agostino has been promoted to Director at Bank of America Merrill Lynch. D'Agostino, an eight year professional, has spent his whole career at Merrill Lynch beginning as a sales trader in 2005. He was then made a VP in the firm's Global Execution Services group in 2012.
GoBubble, a builder of digital communities, announced it has appointed fintech veteran John Lloyd as chief marketing officer. Lloyd joins from ClearlySo, a leading impact investment bank, where he led marketing for the past four years. Prior to that, he spent eight years in senior product strategy and marketing roles at Sequoia Capital-backed fintech leader Traiana.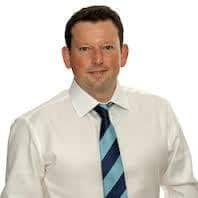 CLS , a market infrastructure group delivering settlement, processing and data solutions, has onboarded Keith Tippell as its new Head of Product. Tippell has over 20 years of experience in the financial technology sector, much of which has focused on FX and OTC derivatives trade processing and G20 regulatory change. He joins CLS from Droit Financial Technologies, where he worked as Head of Business Development for Europe and Asia Pacific. Previously, he held numerous product management and business development roles, including with SWIFT and Markit. At Markit, he was a Managing Director within its trade processing division and was responsible for establishing MarkitSERV FX.
Northern Trust has named Alison Pain as chief technology officer (CTO) for the Europe, Middle East, Africa (EMEA) region. Prior to joining Northern Trust, Pain served as managing director at Deutsche Bank. Previously, she spent 12 years at Goldman Sachs, leading infrastructure service and application development functions in EMEA and globally. She has additional technology and program management experience at Barclays Private Bank, Land Securities Properties and NatWest group. She reports to Tom South, chief information officer at Northern Trust, locally reporting to Teresa Parker, president for EMEA at Northern Trust.
ING appointed Lisa Walker as Head of Compliance, UK & Middle East, reporting to Simon Berg, Chief Risk Officer, UK & Middle East. In her new role, Lisa will be responsible for driving the compliance culture within our Wholesale Banking London and Dubai offices and provide strategic regulatory guidance to the business. Walker previously worked at HM Treasury and the FCA where she managed the relationships with Investment Exchanges such as the LSE and NEX. Most recently, she was Head of Market Regulation at a start-up stock exchange, IPSX, dedicated to securitised real estate.
Bodo Uebber has joined Evercore Germany as the Chairman of its Supervisory Board. Uebber was previously the Chief Financial Officer of Daimler between 2004 and 2019 where his responsibilities included Finance, Mergers & Acquisitions and the Daimler's Financial Services business unit, including Digital Mobility Services. In addition to Daimler, he was Chairman of the Board of Directors of Airbus SE (formerly: EADS) between 2007 and 2012. He currently serves on the Supervisory Boards of Bertelsmann and Adidas.
Liquidnet announced the appointment of Simon Greenwell as a Non-Executive Director on the Liquidnet Europe Limited Board. Greenwell was most recently European head of research at Bank of America and prior to that performed the roles of Co-Head of UK and European Sales and Head of European Distribution. He first joined the City in 1977 and quickly rose through the ranks as partner at W Greenwell, board director at Smith Newcourt and EMEA executive committee member at Bank of America Merrill Lynch. He retired last year having held several senior positions in research, sales and distribution at Merrill Lynch pre- and post-acquisition by Bank of America. Greenwell also spent nearly ten years working at Smith New Court in various European and global sales positions and has worked in both New York and London.
BNP Paribas Asset Management appointed Christophe Montcerisier as Head of Real Estate Debt within its Private Debt & Real Assets investment division. He had been Deputy Head since joining in 2019. Montcerisier has more than 30 years' experience in the real estate sector in Europe. He joined BNPP AM from Société Générale, where he was a Managing Director within the real estate M&A team. Prior to Société Générale, he was Head of Business Development at GE Capital Real Estate in Paris, and was responsible for investing in a pan-European fund.