(Bloomberg) — Jean-Francois Theodore, who stitched together a stock exchange spanning major market centers in Europe and across the Atlantic, has died. He was 68.
A cause of death wasnt immediately available. Theodore died Monday after learning in September that he had a brain tumor, Le Monde reported Tuesday.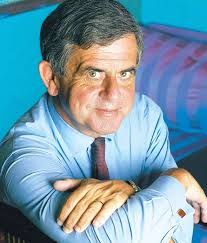 Theodore united stock exchanges in Paris, Amsterdam and Brussels to form Euronext NV in 2000. He then merged the company with NYSE Group in 2007, fusing it with the New York Stock Exchange and creating the first trans-Atlantic stock market. He retired from NYSE Euronext six years ago.
Theodore placed a bet on futures trading with the 2002 purchase of London-based Liffe, arguably an even better business than stocks. Intercontinental Exchange Inc. bought NYSE Euronext in 2013, keeping Liffe and the NYSE but jettisoning the European stock markets operating under the Euronext umbrella through an initial public offering.
The former Euronext chief executive officer led the major transformation of stock markets in France and in Europe, Euronext said in a statement Tuesday that referred to Theodore as a market man and confirmed European.
Theodore was born on Dec. 5, 1946, and graduated from Sciences Po in Paris, according to Euronext. His career began in 1974 at the French Treasury Department. He became head of SBF Bourse de Paris in 1990, then spurred the creation of Euronext a decade later.
His retirement in 2009 was the end of an era, Mamoun Tazi, an exchange analyst at MF Global Securities Ltd., said at the time. He created Euronext. And hes the dealmaker who wanted it to be international.