The board of BATS Global Markets has elected Paul Atkins as non-executive chairman, the company announced on Tuesday. The exchange operator's chief executive officer, Joe Ratterman, stepped down as chairman in the wake of a failed initial public offering, but has remained CEO.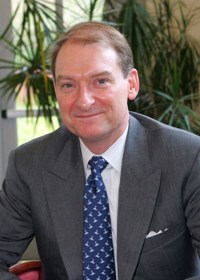 Atkins, who served as a commissioner of the Securities and Exchange Commission from 2002 to 2008, is currently head of the consulting firm Patomak Global Partners. Prior to becoming a commissioner for the SEC, he worked on the staff of two agency chairmen, Richard Breeden and Arthur Levitt.
In a statement, Atkins praised Ratterman and expressed his confidence in the CEO in spite of the botched offering on March 23. BATS was supposed to have an IPO valued at more than $100 million, but had to withdraw it due to technical issues on the company's own exchange.

"Joe has built a strong company that is a market leader in the United States and Europe," Atkins said. "I have great respect for his effective leadership of BATS during the past five years and I look forward to working with him as he continues to lead the company as president and CEO."

While widely respected in the industry, Atkins was not without controversy during his tenure as SEC commissioner. He staunchly opposed the agency's decision to make hedge fund firms register as investment advisers and continued to speak out against SEC decisions with which he disagreed, even after they had passed.