The International Securities Exchange, in a pre-emptive move to protect its market share, last month eliminated its customer fees for options on exchange-traded funds and indexes. The exchange is doing this to compete more aggressively for flow in an increasingly cutthroat trading environment.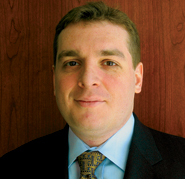 "We don't want to give customers a reason to look elsewhere," said Boris Ilyevsky, head of the ISE's options market. "We wanted to make sure we're competitive." Although the 18-cents-per-contract fee for those products was scrapped, the ISE will continue to charge customers for trades in its own proprietary indexes.
Nasdaq OMX PHLX and NYSE Amex Options do not charge customers for ETF options. However, the ISE and Chicago Board Options Exchange, which are the two biggest markets, for several years have charged customers fees for most premium ETF and index products (except the QQQQ).
For the ISE, retiring its customer fees for premium products may have been inevitable, given increasing customer interest in ETF options. "It's not a revenue-friendly move, cutting our fees this way, but it was the right time," Ilyevsky said. "We're hoping to benefit in market share and increased trading activity."
"The ISE's market share hasn't slipped in recent months, but people might have been thinking about moving away from them to seek lower fees," said Randy Frederick, director of trading and derivatives at retail broker Charles Schwab. "If a firm can trade on seven exchanges and smart order routers can route specifically away from the ISE to cut fees [when the ISE is tied at the best price with at least one other market], that could hurt."
Andy Nybo, head of derivatives research at TABB Group, a financial markets research firm, sees more competition on the horizon. "Exchanges will continue to test new market structures, fee schedules and trading protocols in an attempt to gain and maintain market share," he said.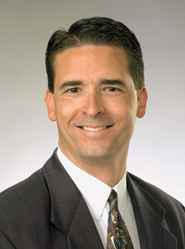 The ISE's fee change is intended to keep the exchange's pricing competitive as well as to benefit other market participants playing on its turf. "We're on a pro rata customer-priority model, which gives market makers the best chance of interacting with retail customer flow," Ilyevsky said. Many large firms that aggregate and route retail options order flow are also affiliated with market-making firms. "So what we do for one side [of the business] could also help the other," he said.
The ISE's fee elimination could now put pressure on the CBOE to do the same for its non-proprietary products. "I expect CBOE will closely monitor the market share data and react accordingly," TABB's Nybo said. The CBOE did not comment on its pricing plans.
The ISE, CBOE, Philly and Amex are pro rata exchanges in which customers execute before other participants and are not charged fees for single-stock options. In contrast, the Boston Options Exchange, NYSE Arca Options and Nasdaq Options Market are price-time priority exchanges that do not differentiate between types of participants. They have maker-taker pricing for most products, including ETF options, and together account for about 20 percent of the market.
(c) 2009 Traders Magazine and SourceMedia, Inc. All Rights Reserved.
http://www.tradersmagazine.com http://www.sourcemedia.com/