FlexTrade Systems announced on Wednesday it has acquired options software provider Derivix. The Derivix platform will be combined with FlexTrade's own FlexOPT trading platform, and the entire Derivix team of about 15 people will join the company. Financial terms of the deal were not disclosed.
Derivix provides pricing, real-time analytics, portfolio risk management, and multi-broker electronic execution for options in the equities and derivatives markets.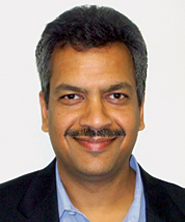 Vijay Kedia, president and chief executive officer of FlexTrade, said the acquisition will give traders an integrated system that blends together Derivix's specialties in portfolio risk management, scenario analysis and execution management with the multi-asset capabilities of FlexTrade.
"Derivix and FlexTrade had mutual customers using the two systems side by side, and both had unique strengths, and at the same time, quite a bit in common," Kedia said. "All in all, it will be a great combination of functionality."
FlexTrade hopes the merger will bring new users to the combined platform. Existing customers will be able to enjoy the same user experience, only with some additional features, Kedia said.
He added that from a technology management perspective, it is easier for a firm to have a single platform that can support all asset classes than to have separate systems for different types of assets.
Founded in 1996, FlexTrade provides broker-neutral algorithmic trading platforms for equities, foreign exchange and listed derivatives. The company has a worldwide client base spanning more than 150 buyside and sellside firms.