Traders who want greater exposure to the FTSE indexes are about to get it, thanks to the Chicago Board Options Exchange.
In remarks made at CBOE's Risk Management Conference Asia (RMC) in Hong Kong, CBOE Chief Executive Officer Edward Tilly announced the company's planned launch of options on the FTSE 100 Index and the FTSE China 50 Index.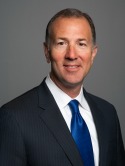 The two new Index Options to are set to debut December 22
The listing of the new FTSE 100 and FTSE China 50 Index options are part of a licensing agreement forged by CBOE and London Stock Exchange Group (LSEG) in February 2015. The deal made CBOE the exclusive U.S. provider of options on more than two dozen LSEG-owned FTSE Russell indexes, and also provided for the two companies to collaborate on the development of additional index options products and investor education.
The new FTSE Russell options will enable investors to gain exposure to the largest and most liquid segments of the UK and Chinese equity markets. The options are based on mini versions of the FTSE 100 Index (ticker symbol: UKXM), a market-capitalization weighted index of 100 UK-listed blue chip companies traded on the London Stock Exchange (LSE), and the FTSE China 50 Index (ticker symbol: FXTM), a real-time tradable index comprising 50 of the largest Chinese stocks, traded on the Stock Exchange of Hong Kong (SEHK).
"We are pleased to expand our customer offerings with these new global index options," said Tilly. "Institutional and other investors use both the FTSE 100 and the FTSE China 50 as key performance benchmarks. The FTSE 100 Index also is used as a performance measure by index-tracking funds and derivatives, and the FTSE China 50 was designed specifically for international investors seeking to gain exposure to Chinese equity markets."
The FTSE Russell Indexes represent a diverse group of domestic and global equities with international appeal. They are among the largest and most widely used by U.S. investors. In addition, U.S. ETFs tracking FTSE Russell Indexes comprise some of the most actively traded ETFs globally.