BATS Global Markets announced that ProShares will become the second exchange-traded fund issuer to list on BATS Exchange. The ETF company will also be a part of the exchange operator's competitive liquidity provider program.
The ProShares Merger ETF is scheduled to begin trading on BATS Exchange on Dec. 13 under the ticker MRGR. The fund is designed to track the performance of the S&P Merger Arbitrage Index, which provides exposure to a global merger arbitrage strategy.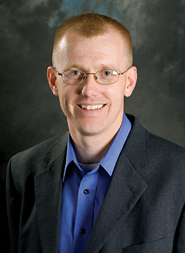 ProShares becomes the second ETF family along with BlackRock's iShares business to list on the BATS Exchange, according to Chris Isaacson, chief operating officer at BATS.
The iShares MSCI Norway Capped Investable Market Index Fund from BlackRock became the first ETF to trade on BATS, when it started trading on Jan. 24. Blackrock currently has 16 iShares ETFs listed on BATS.
"We think the draw for ProShares to list was us was our Competitive Liquidity Program," Issacson said. "The program has been effective at providing tighter spreads and more size at the national best bid and offer for issues listed at BATS."
The ProShares Merger ETF will take part in this program, Issacson added.
The BATS Competitive Liquidity Provider (CLP) program is a rewards-based program designed to incentivize market makers to increase liquidity and create tighter quoted spreads for each listing on BATS. Through the program, liquidity providers compete for a daily reward by posting competitive quotes in an exchange-traded product (ETP). Liquidity providers are rewarded based on their continuous daily quoted size at the national best bid or offer in the securities for which they are registered CLPs.
Isaacson also told Traders Magazine that BATS has filed a proposal with the Securities and Exchange Commission to launch three additional ProShares ETFs in 2013, subject to approvals.
"There are more ETFs to come in 2013," he said.