Fidelity Capital Markets, in a departure from convention, is offering to route its customers' orders for free to its competitors' dark pools and algorithms.
With the service, Fidelity is acting in the capacity of a technology intermediary, rather than a broker-dealer. The tack leaves the decisions on how an order should be handled up to the buyside customer.
"A large sophisticated institution with a technology budget would probably do this themselves," John Donahue, Fidelity Capital Markets' head of equity, told Traders Magazine. "But 98 percent of the firms don't have the spend."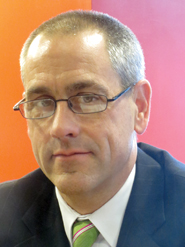 Typically, if a buyside firm wants to be represented in five different alternative trading systems, for instance, he must send out five different orders to the brokers, or pay a single broker to do it for him, Donahue explained. Using Fidelity's "service bureau," the buyside sends out just one order, which is then split up and sent to the five systems.
That makes the buyside firm's workflow simpler, Donahue noted. The approach also allows the institution to maintain its relationships with the five brokers and pay down their chits.
Finally, it allows money managers to "improve their overall execution quality by directly managing those access levels," according to Derrick Chan, Fidelity's head of centralized electronic trading, and the architect of the service. That's something they can probably do better than a broker-dealer, he added.
Fidelity Capital Markets operates an alternative trading system called CrossStream and, in January, launched a new anonymous trading venue designed to help institutional traders find buyers or sellers of large blocks of stock, using retail order flow.
The invitation-only dark pool, called the Block Liquidity Opportunity Cross or BLOX, is an extension of CrossStream.
Although Fidelity doesn't get paid for routing a particular order, the service adds value and benefits the overall relationship it has with a customer, Donahue said.
The service has been available for two years, but Fidelity is only now actively pushing it. "The service has really taken off in the last few months," Donahue said. "We are involved in a number of different engagements with some very, very large firms."
The executive could not say how many shares were being routed under the service because that data doesn't belong to Fidelity.