The Options Clearing Corporation has namedAmy ShellySenior Vice President and Chief Financial Officer. She replaces Kim McGarry, and will start in her new role on December 5th. Shelly will be responsible for finance, accounting, strategic sourcing and facilities, as well as a new treasury function. Shelly, a veteran with over 20 years of experience, was the interim Chief Financial Officer for a private equity portfolio company. Before that she was a project manager for CF Industries, where she worked with the companys corporate controller to manage the integration of a large acquisition. In 2014 Shelly was the interim Chief Financial Officer for Volant Holding LLC, a holding company with wholly-owned proprietary trading companies located in the U.S., Great Britain and Hong Kong. Earlier in her career, Shelly was the Chief Financial Officer with Optiver.
Also,James Pribel, formerly Executive Director and Treasurer at CME Group, has been named First Vice President, Treasury, which is a new position in the organization. Pribel has been providing treasury and financial management support for OCC as a consultant since January.
Lastly,Joe Adamczyk,currently OCCs First Vice President and Deputy General Counsel, was promoted to Senior Vice President and Chief Compliance Officer, replacing Richard Wallace. Adamczyk joined OCC in 2015 and has been working primarily on compliance and regulatory exam management issues. He worked for CME Group from 2007 to 2015, most recently as Managing Director, Associate General Counsel, where he advocated for the firm before regulators, policy makers and industry panels throughout the U.S., Europe, Middle East, and Asia Pacific. Adamczyk has also worked for the Chicago law firms of Jenner & Block LLP, and Freeman, Freeman and Salzman, P.C.
If you have a new job or promotion to report, let me know at jdantona@marketsmedia.com
Ben Radclyffe, head of equities electronic trading in Asia at Deutsche Bank AG, will join high-frequency trading firm Tower Research Capital LLC in 2017 to run its Asian unit, according to media reports. Radclyffe will be based in Singapore, Mark Gorton, managing director and founder of New York-based Tower.Hong Kong-based Radclyffe is currently on leave with Deutsche Bank, according to people familiar with the matter. He was previously a director of electronic trading at UBS Group.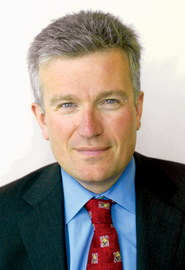 India's National Stock Exchange said on Friday its chief executiveChitra Ramkrishnahas quit for "personal reasons", only weeks before the country's biggest bourse is due to kick off its own initial public offering. A source familiar with NSE's operations told Reuters that Ramkrishna had clashed with some board members over the timing of the listing, saying she had favoured a slower timeline.
CODA Markets, operator of a U.S. equity trading platform that utilizes a patented on-demand auction trading process, hired

Pasquale Pat Cestaro

, a 35-year Wall Street veteran, as the chief sales officer. Cestaro will lead sales and business development efforts, including support of CODAs new institutional products and its new block-trading offering. Before joining CODA, Cestaro was the CEO and chairman of Quadriserv, prior to its recent sale to EquiLend. Previously, Cestaro spent 30 years as the head of securities lending and equity finance at JPMorgan and Bear Stearns, where he oversaw securities lending programs.
Michael Lazaralso joined as managing director of sales and will be focused on buy-side and institutional trading. Lazar comes to CODA with more than 25 years of experience in institutional sales roles, including 15 years at Liquidnet, where he was a key player in the firms sales expansion through the western United States. While at Liquidnet, Lazar filled various sales roles, including the head of U.S. sales and director of new sales.
OANDA, an online multi-asset trading service, hiredNeil McDonaldas Global Head of Trading and Quantitative Analytics. Based in New York, McDonald will be responsible for driving the strategic growth of the firms electronic trading business as well as leading the global trading, quantitative analytics, and research groups. He was most recently was a Managing Director at ITG, and before that was a Managing Director and Global Head of Electronic Market-Making and Head of US Derivatives Trading for JP Morgan. He has also held senior roles at Citadel, Morgan Stanley, Lehman Brothers, and Goldman Sachs.
Citibank landed fintech investorVanessa Colellato lead Citi Ventures, a division that backs young financial technology companies. Colella, who has been global head of venture investing and strategic growth initiatives at Citi Ventures since 2013, will take on the role in January, the bank said on Tuesday. She has also been named chief innovation officer for the group, the bank said. Colella takes over from the divisiom's founder and CEO Debby Hopkins, who announced in June her intention to retire at the end of the year.
The former chief executive officer at the New York Stock Exchange (NYSE),Duncan Niederauer, has been appointed to the board of directors at blockchain firm, Paxos. He joins the companys fellow board members, which includes former FDIC Chairman Sheila Bair, former US Senate Bill Bradley, former FASB chairman Robert Herz and former CEO of Lotus Development Corporation, Jim Manzi.
KeyBanc Capital Markets announced thatThomas Mulvihillhas joined the bank as a Managing Director in its Public Sector Group as Group Head of the Infrastructure Finance and Public-Private Partnerships Business. In this role, Mulvihill will be responsible for business development and relationship management. He will be based in New York City and report to Jeffrey Rink. A veteran with more than 20 years of public and project finance experience, was a Managing Director in KPMGs Infrastructure Advisory practice.
More on Trading Up: