Historically, September has not been kind to equity markets this is an entirely different market. Traders should enjoy the ride and the long weekend because it is back to work on Tuesday.
With August finished, last month ended with the Nasdaq Composite Index at all-time highs while the S&P 500 and the Dow Jones Industrial Average ended the week with a five-day and four-day winning streak respective.
In fact, both the Dow and S&P 500 were within a half of 1 % of their all times highs set on August 8, noted Larry Peruzzi, managing director international trading at Mischler Financial Group.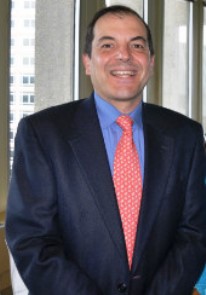 "We find this to be somewhat remarkable given the headwinds the market has had to face recently," he said. "We have seen the market repeatedly recover from events such as North Korea missile launches, Presidential cabinet turnover, failed heath care bills and hurricane Harveys destruction and near shut down of Houstons oil refining capacity."
This market is resilient despite being probably overvalued, long in the tooth, and a potential thorn in the Feds side. Another surprising aspect is the lack of surprise in the economic release.
Perhaps its better forecasting but Wall Street rarely see surprises in the numbers. This week Wholesales inventories, Dallas Fed, jobless claims, income, spending, second quarter GDP adjustment all came in as expected. July pending sales however did pull back a bit.
"We closed out the week with August employment report, and while the headline number of 156,000 versus 180,000 estimates looked light, the bulk of that was in lower government hiring, said Peruzzi. "The participation rate remained at a healthy 62.9%".
The biggest story of the week was the massive flooding caused by hurricane Harvey. The storm looks like it will be the costliest in U.S history and the human and personal toll is difficult to comprehend. Gasoline has spiked to multi-year highs but with oil maintaining a $47.25 a barrel price.
"We expect gas prices to ease on refining capacity and pipelines return to service," said Peruzzi. "The one silver lining from this storm was the drastic improvement in response time that we experienced during the Katrina Hurricane 12 years ago."
With markets closed for Mondays Labor Day holiday, Peruzzi expects to see volumes slowly return more toward normal as the week progresses.
Economically July factory and durable goods orders come out on Tuesday, July trade balance and Fed Beige book on Wednesday, productivity, jobless claims and labor cost on Thursday followed by Julys final read of wholesale inventories.
"The most closely watched items will be the beige book as well as damage cost out of Houston, which is estimated between $70 to $90 billion," said Peruzzi.
Although escalating numbers will continue to put pressure on the insurers eventually an economic boom will be realized in construction, material and transportation stocks as the Houston area begins rebuilding.
On Friday, GM reported nice sale gains. The Street will be watching auto sales going forward to see if the industry has turned a corner.
Although many are touting the regulatory reform as being the prime market driver the earning growth, modest job growth, and non-inflationary pressures (the Fed has pushed the next rate hike out until December) are all helping to diminish investors concerns of a September correction.
This Weeks U.S. Economic Indicators of Interest:
Monday
Holiday
US Markets Closed
Tuesday
Lael Brainard Speaks
Factory Orders
4-Week Bill Auction
3-Month Bill Auction
6-Month Bill Auction
TD Ameritrade IMX
Neel Kashkari Speaks
Gallup US ECI
Robert Kaplan Speaks
Wednesday
MBA Mortgage Applications
International Trade
Redbook
PMI Services Index
ISM Non-Mfg Index
Beige Book
Thursday
Weekly Bill Settlement
Jobless Claims
Productivity and Costs
Bloomberg Consumer Comfort Index
Quarterly Services Survey
EIA Natural Gas Report
EIA Petroleum Status Report
3-Month Bill Announcement
6-Month Bill Announcement
52-Week Bill Announcement
3-Yr Note Announcement
10-Yr Note Announcement
30-Yr Bond Announcement
Loretta Mester Speaks
Treasury STRIPS
Fed Balance Sheet
Money Supply
William Dudley Speaks
Raphael Bostic Speaks
Esther George Speaks
Friday
Patrick Harker Speaks
Wholesale Trade
Baker-Hughes Rig Count
Consumer Credit