Sarah Salih in December joined HSBC as managing director, head of financial institutions group (FIG) for North America. Salih was previously at Deutsche Bank, where since 2010 she led the North American financial institutions corporate banking group and worked across debt capital markets, syndicate and FIG. She is based in New York and reports to Lex Malas and Russell Julius, co-heads of global banking, North America.
HSBC also in December welcomed Thad Davis as managing director, head of healthcare, North America. Davis was previously at Jefferies, where since 2009 he was managing director of leveraged finance for the banks healthcare group. Prior to Jefferies, he was at UBS, where he worked across investment banking, financial sponsors and leveraged finance. Davis is based in New York, reporting locally to Omar Abboud, head of corporates, Americas, and functionally to Rajeev Sahney, global head of consumer and retail.
Lastly at HSBC, Jonathan Tretler has taken on the role of managing director, head of consumer and retail for North America. He joined the bank in November from RBC. At RBC, Tretler was most recently managing director in the global consumer and retail group. He has roughly 20 years of experience covering the food & beverage sector as an investment banker. Tretler is based in New York, with the same reporting assignments as Davis.
If you have a new job or promotion to report, let me know at jdantona@marketsmedia.com
Emerging markets veteran Mark Mobius has decided to retire from Franklin Templeton after more than 30 years with the company.Mobius, who is currently a portfolio manager on the UK Templeton Emerging Markets Investment Trust and executive chairman ofTempleton Emerging Markets Group, will step down from his roles.Over the last few years Mobius, who spent over 40 years working in emerging markets, had started taking a step back from fund management.Back in March 2017 herelinquishedresponsibilityfor 12 funds where he was a lead or co-lead manager. Mobius oversaw Templeton's emerging markets team from 1987 to 2016. Back in 1987 he was hired by late Sir John Templeton to launch one of the first mutual funds dedicated to emerging markets.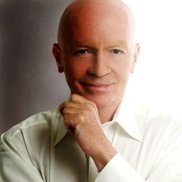 Style Research has appointed experiencedfintechleader SebastienRoussotteas Chief Executive Officer. He succeedsKirstenEnglish, who was appointed as CEO bylead investorLyceum Capital Partners in2015. Aftersuccessfullyimplementing aprogrammeof significant investment, during which the global team has doubled to 60 professionals, she hasnowbeen appointeda non-executive director of Style Research. In this role, she will be responsible for examining potential partnership, merger and acquisition opportunities.
Apcela named Jack Dziak as President and COO. Dziak is an industry veteran with experience managing complex technology P&Ls, product management and solutions engineering, financial management, strategy and M&A. Prior to Apcela, he was EVP, Global Products at Sungard Availability Services, managing the P&L and portfolio of enterprise cloud services, disaster recovery, security, and other virtualized production services. He has held C-level positions with Neustar, Inc., Sprint Nextel, and MCI Communications. Dziak started his career in strategy and technology consulting with Coopers & Lybrand LLP, and as a Partner in Accentures Communications and High-tech industry practice.
Eva Connors has joined NEX Markets as Director of Buy Sides Sales/East Coast. She will be responsible for client acquisition and retention while representing the various NEX Markets solutions (EBS Institutional & NEX Treasury) to the buy-side. Connors has over ten years of significant domestic and global experience providing business solutions within the asset management space. Prior, she was with FX Connect, (part of State Street Corporation), where she held the role of Head of US Sales. She reports into Timothy Johnson, NEX Markets.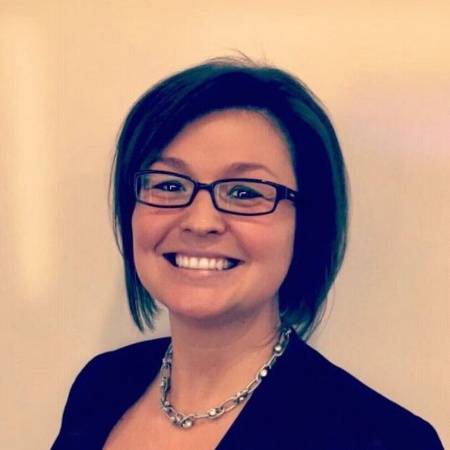 RAA, the nations largest independent registered investment advisors, hired Gary Peterson as Vice President, Financial Consultant. In this role, Peterson will focus on providing personalized financial advice to individuals based on each clients unique needs, incorporating his expertise in airline and military benefits, and recommending strategies to assist clients in achieving their financial goals.Prior to joining RAA, Peterson served as a Financial Advisor at Waddell & Reed and has been an active investor in the financial markets for over 30 years. Peterson will be headquartered in Seattle, adding to RAAs presence in the Pacific Northwest.
Societe Generalehas promotedYann Garnierto become head of sales for global markets. He will leave his role as head of global markets for Asia-Pacific and relocate to Paris in the coming months.Jerome Niddam, previously head of financial engineering for Asia-Pacific at SocGen, takes over Garniers old post, subject to regulatory approval.
Danish multi-asset brokerage Saxo Bank said it appointed industry veteran Damian Bunce as Chief Client Officer, effective from the 19th of February. Bunce joins from Russian bank CIB. Prior to that he spent time at Goldman Sachs, where he was in charge of electronic execution sales in Europe, and Barclays Capital, where he was Managing Director and Head of European Electronic Sales Trading and Distribution.
BTIG has hired Christopher Ellis,Scott Gourlay,Richard Siegeland Michael Zitaniall in New York for the firms Fixed Income Credit team. Ellis will capitalize on client opportunities across bankruptcies, restructurings and liquidations, including trade claims and other special situations. Siegel Gourlay will enhance BTIGs high-yield sales force. Zitani will focus on offering liability management for fixed income clients.
Ellis joins BTIG Fixed Income Credit as a Managing Director. He has more than a decade of industry experience, sourcing and trading distressed credit. Prior to BTIG, Ellis was an Executive Director within Global Event-Driven Credit at UBS. He spent a majority of his career at Goldman Sachs within the Distressed and Bank Loans Proprietary divisions.
Gourlay arrives to the team as a Director. Prior to BTIG, he spent five years as a Managing Director within Fixed Income Credit at Seaport Global. Previously, he held similar Fixed Income Credit roles including Director at FBR, and Analyst at GMP Securities.
Siegel onboards as a Managing Director. Prior to BTIG, he was a Managing Director within Distressed and High-Yield Sales and Trading at Stifel. Previously, hel held a similar position at Knight Capital. Earlier in his career, he held several senior sales and trading roles at Credit Suisse, UBS and Bear Stearns.
Zitani joins as a Director. Prior, he was a Vice President within High-Yield Credit Sales at Jefferies, where he spent more than seven years. Zitani began his career in Fixed Income Operations at UBS.