Meridian Equity Partners, an independently owned broker dealer, added James Coffey, formerly of James E. Coffey Securities, and his equity trading team will be joining the NYSE floor trading desk of Meridian Equity Partners.Coffey, a 25 year equity trading veteran, will be a Senior Managing Director overseeing his team of four traders. Joining him will be, Patrick Casey, Charlie Emmanuelidis, Ryan Falvey and Greg Keating, all named Vice Presidents of Sales & Trading.
If you have a new job or promotion to report, let me know at jdantona@marketsmedia.com
IHS Markit has recruited Stewart Cowan to lead its Securities Finance product in APAC. Cowan is based in Sydney, reporting to Paul Wilson, managing director and global head of Securities Finance at IHS Markit. With 30 years of experience in financial services and 15 years of applied expertise in securities finance, he joined from fintech firm Digital Asset Holdings. Prior to this, Cowan served at JP Morgan as the Asia Pacific head of trading services, responsible for regional business growth and client management in the agent lending segment. Stewart also previously served at State Street and Perpetual Trustees.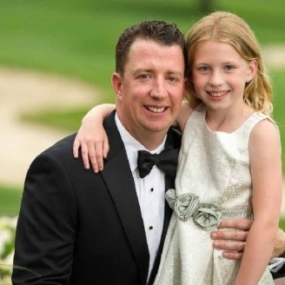 Templum has appointed Frank Barbarino as a Director, reporting to Templums Chief Issuance Officer Bernard Van der Lande.Barbarino will be responsible for managing institutional relationships and creating visibility and content for this emerging sector while driving the firms capital markets thought leadership efforts.He joined from the New York City Office of the Comptrollers Bureau of Asset Management, where he guided the citys pension systems on their investment selection and construction.He was also a Vice President and a Head of Hedge Fund Content within Goldman Sachss prime brokerage division. Prior, Barbarino was a Principal and Investment Strategist atThe Carlyle Group.
The Brattle Group hired Hollie Mason for its finance and securities practice as a senior consultant. Mason career spans more than 14 years in the financial industry, involving securities litigation and regulation. Prior to joining Brattle, she served as senior enforcement counsel at the Financial Industry Regulatory Authority (FINRA), where she was responsible for ensuring that its members complied with FINRA and Securities & Exchange Commission regulatory requirements. Mason was also a certified FINRA dispute resolution arbitrator for over 10 years.
CME Group announced a number of senior management changes as part of the integration of the NEX Group businesses the company acquired last year. New appointments effective this week include:
John Edward was named Global Head of BrokerTec. Edwards formerly served as Managing Director of BrokerTec EMEA. He will continue to be based in London and will report to Seth Johnson, who is remaining with the company in a transition role.
Guy Rowcliffe has been appointed Global Head of Optimization Services, leading the development of CME Groups full optimization portfolio and serving as head of its TriOptima and Reset businesses. Rowcliffe will report to Ken Pigaga, who is remaining with the company in a transition role.
Jeff Ward has been named Global Head of EBS. Ward formerly served as Global Head of NDFs and Forwards and Head of EBS Asia, based in Singapore. He will now be based in London. Ward will report to Johnson.
Lucy Wicks, of the FIX Trading Community, will be joining The London Stock Exchange. Wicks joined The FIX Trading Community in 2010 through a graduate program and worked her way up to Senior Events Manager for the EMEA region.
Chicago Trading Company (CTC), a derivatives trading firm, landed Daniel Feuser as its new CEO. Feuser has been with CTC in a variety of roles in 20 years with the company. Most recently, he served as Chief Strategy Officer. Previously, he served as Chief Operating Officer where he oversaw the Trading, Quant, Technology, and Operations functions of CTC. He will succeed outgoing CEO Eric Chern, one of the founders of CTC.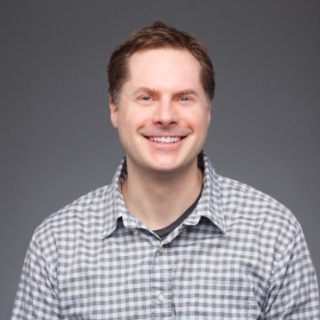 CloudMargin named Stuart Connolly as its new CEO.Connolly, most recently Group CEO of TriOptima and a former Managing Director at Goldman Sachs, replaces Steve Husk. Husk joined CloudMargin originally as executive Chairman in October 2015 before transitioning in the spring of 2016 into the role of CEO, where he successfully delivered the growth that was a primary goal when he became chief executive.
IEX Group hired Kate Gunning, formerly of JP Morgan Asset Management, as CMOand Andrea Ledford, of NCR Corporation, asoftware an services company, as chief people officer (CPO). Both women will be based in New York.As CMO, Gunning will be responsible for marketing efforts, brand strategy and communications for both IEX Group and Investors Exchange.As CPO, Ledford will work on recruiting and maintaining new talent, as well as coordinate new training and engagement programs for managers and employees.
ION Markets chief marketing officer Steve Grob has left the company less than a year after his former firm merged with rivals. Grob had been at London-based tech firm Fidessa for almost fourteen years before it was acquired by Dublin-based rivals ION in a1.5 billion deal last year. Grob joined Fidessa back in November 2004 and was director of group strategy. He was responsible for the strategic development of four global service lines providing automated solutions across cash equities and derivatives, for the buy and sell-side.
SimCorp named Christian Kromann as Chief Operating Officer (COO), a new position within SimCorp. Kromann becomes member of SimCorps Executive Management Board, overseeing all sales and marketing activities globally. He onboards as of August 1. He has served in global management positions throughout his career, including various executive positions during the course of 17 years with vendors such as SunGard and FIS.
ChartIQ landed Julie Armstrong as Chief Revenue Officer (CRO). Armstrong will be responsible for executing all sales, marketing, and communications strategies worldwide. For nine years Armstrong worked at Townsend Analytics (TA). She also worked at CME Group in business development, where she was a part of launching CME Co-Location Services in 2012. From there, she started the first Market Technology Sales team at CME Group.