BTIG hired Courtney Rudnick for its Fixed Income Credit team. She will focus on high-yield and distressed-debt sales. Rudnick joins as a Managing Director, based in New York. Prior to BTIG, she spent twelve years as a Partner and Managing Director within Institutional Capital Structure Sales at Imperial Capital. Previously, she was a High-Yield Research Analyst at Goldman Sachs and Barclays Capital. She will report intoDrew Doscher and Darren Haines, Managing Directors and Co-Heads of Fixed Income Creditat BTIG.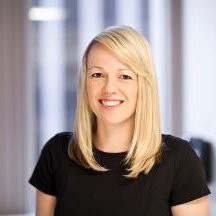 The firm also hired Amanda Murphy for its Research and Strategy division. As a senior equity research analyst focused on the biotechnology sector, Murphy specializes in gene therapy, gene editing and cell therapy for both burgeoning private and established public healthcare companies.Prior to BTIG, she was a Partner and Healthcare Analyst at William Blair & Company, focused on diagnostic services and life sciences. Previously, Murphy was a Business Analyst at Caremark and a Senior Consultant within the Strategy Consulting division at PricewaterhouseCoopers. Based in Chicago, she will report intoDavid Lenchus, Director of Researchat BTIG.
If you have a new job or promotion to report, let me know at jdantona@marketsmedia.com
Rob Salman, previously on the business development team at IEX, onboarded with crypto startup CoinList as its head of product development, according to people familiar with the situation. Founded in 2017, CoinList provides a platform for companies to conduct token sales, a crypto-twist on the initial public offering process.
State Street Corporation has appointed Angela Summonte as senior vice president and head of Asset Owner and Official Institutions Sector Solutions for Europe, the Middle East and Africa (EMEA). In her new role, Summonte will be responsible for leading the firms sales strategy for the asset owner and official institutions sectors across EMEA. She joined State Street from BNP Paribas Securities Services in Germany where she held various sales roles in the banking, global custody, and fund administration sectors over a 14 year period. Based in Frankfurt, Angela will report to Maria Cantillon, head of Sector Solutions for EMEA.
BNY Mellon hired Sabet Elias for the new role of Chief Technology Officer and as a member of the firms Technology Executive Committee. Sabet has more than 20 years of experience in building and operating global high-performance, mission-critical technology environments. He joins BNY Mellon from Bank of America (BoA), where he was the Sales and Trading Chief Technology Officer for Global Banking & Markets, and led strategy, architecture and a cross-asset platform. Prior at BoA, he was the CTO responsible for infrastructure across multiple lines of business with accountability for technology architecture, design, build and operations.
The firm also landed Avi Shua as Technology Lead for Wealth Management, effective immediately. Shua will be a member of the Technology Executive Committee and Wealth Management leadership team. He onboards from Goldman Sachs, where he was the Global Head of Private Wealth Management Technology and was a member of the Goldman Sachs Technology Executive Leadership Group. In 2008, he was appointed and served as the first Chief Information Officer for the newly-formed Goldman Sachs Bank USA. Earlier during his 25-year tenure at Goldman Sachs, Mr. Shua held senior roles in the investment, merchant banking and asset management technology organizations. Shua will report to BNY Mellons Chief Information Officer, Bridget Engle, and Wealth Management CEO, Catherine Keating.
Laura Klaassen joins Barclaysafter spending more than 11 years with Goldman Sachs in New York and London in various roles, most recently as vice president and UK director of equity capital markets. The hire is the latest move by Barclays to grow and expand its equities unit, with 50 new hires announced across banking, sales, trading and research throughout 2017 and this year.
Vela announced that Scott Visconti has joined Vela as CTO, focusing on technology strategy, supporting growth, and the next stage of development of Velas product stack, services, and processes. Prior to Vela, Scott co-founded MarketOpen, a startup data analytics platform providing ongoing trading surveillance in stocks, exchange-traded funds, equity options, futures and crypto assets for investor relations and market professionals. During his tenure at ICE/NYSE, he was Vice President and Head of NYSE Group Technology, where he managed Development, Quality Assurance, Project Management Office, Capacity Management and IT Compliance functions. He will be based in Velas headquarters in New York and report to CEO Jennifer Nayar.
Grasshopper, a leading Asian proprietary trading firm headquartered in Singapore, has landed Rebecca Weinrauch as its new Chief Operating Officer. Weinrauch brings over 20 years of experience building-out financial services platforms by providing legal, compliance and business/strategic counsel as part of the senior leadership team in various blue chip financial services organizations. She was most recently General Counsel, Asia Pacific, at KCG Holdings. Before that she held a variety senior executive legal counsel and compliance positions at Bank of America, Prudential Financial, Inc. and Credit Suisse First Boston. She was an Enforcement Attorney at the U.S. Securities and Exchange Commission and began her career in private legal practice.