BNY Mellon has added two pros to its FX team. First, Harry Moumdjian has been appointed Global Head of FX Sales, BNY Mellon Markets. In this newly-created role, Moumdjian will to unify BNY Mellon Markets FX sales teams globally under one leader and review its currency product suite. He joined BNY Mellon from Morgan Stanley, where he ran the firms DeltaFX and e-FX sales functions. Prior to this, Moumdjian worked at Goldman Sachs, Bank of America and Citibank in a variety of FX sales and trading roles. He is based in New York, and will report to Adam Vos, Global Head of FX.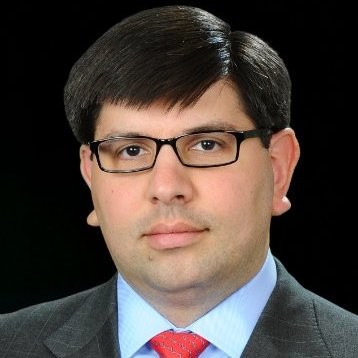 The second add was John Velis, who joined the global strategy team as FX and Macro Strategist for the Americas. In this role, Velis will join the firms Aerial View commentators, sharing his insights through regular market commentary distributed to both clients and the media. He onboards from State Street, where he was instrumental in running a Macro Research function that applied proprietary data on investor behavior, market-risk modelling and real-time inflation analysis to the firms client base. Prior to State Street, Velis was based in London and worked at Vanguard Asset Management, Russell Investments and ABN Amro. He is based in New York and will report to Simon Derrick, Chief Currency Strategist.
If you have a new job or promotion to report, let me know at jdantona@marketsmedia.com
Barclays lured Kevin OConnor from Credit Suisse as its new head of electronic equities origination for the Americas, a spokesperson has confirmed to Traders Magazine, after a brief gardening leave period. At Credit Suisse, OConnor was most recently head of sales for the Americas within the AES team in Global Markets.
Dash Financial hired Stino Milito as Co-COO. Milito will be responsible for product strategy and leading Dashs Institutional buy-side team, a growing group that works with the firms asset management and hedge fund clients to help craft highly-tailored trading solutions. Based in Chicago, he leads the office along with Co-COO Tim Miller. This is his second stint with Dash, rejoining the firm from ED&F Man Capital Markets where he was Director of Trading, UIT. One of Dashs original employees, Milito previously served in a range of increasingly senior trading and client services roles from 2010-2016 after beginning his career as an option market maker on the CBOE Markets floor for Botta Capital Management. He reports directly to CEO Peter Maragos.
280 CapMarkets expanded its taxable trading and institutional sales distribution capabilities by hiring several industry experts to join the team:
Jennifer Tonda Rohlfes,director of institutional sales, brings more than 20 years of fixed income trading and sales experience to 280 CapMarkets
Dan Roddyjoined as head of mortgage trading and brings more than 10 years of institutional trading experience.
Eric Niederreitheronboarded as director of institutional sales. He has more than 30 years of institutional sales and trading experience covering a range of fixed income and equity products.
Mark Fortunato was hired as director of institutional sales, bringing 10 years of financial services experience on both the buy-side and sell-side.
PJ Solomon appointed Michael Gottschalk as a Partner and Managing Director covering the consumer products sector, including the food and beverage, personal and household care and consumer health sectors, among other areas. A pro with over 25 years of investment banking experience, Gottschalk was most recently as a Managing Director at Rothschild. Prior to spending 13 years at Rothschild, he was a Managing Director at Lazard LLC, focusing on mergers and acquisitions in the consumer products and retail industries. He held a similar position at Wasserstein Perella & Co. He began his career as a certified public accountant at Deloitte.
Horizon Software hired back Francis Leclerc as Regional Manager for North America. Bringing over 20 years of experience in investment banking, Leclerc spent the last five years in Socit Gnrale. In his new role he will head Horizons North American office as the company continues to deliver on its aggressive strategy of expansion. Having developed applications for equity finance and prime brokerage in his previous position at Socit Gnrale, Leclercs experience and expertise will be invaluable in the new role. Leclerc spent eight years prior to this with Horizon, where he played a key role in establishing the companys presence in Thailand in 2008.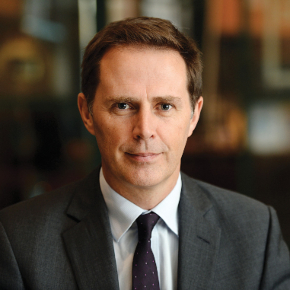 YCharts, an investment research platform, named Michael Kraines, President and CFO at Trading Technologies International, Inc. (TT), to its Board of Directors. Prior to joining TT, Kraines spent 25 years as an investment banker in the financial technology sector, working at Sandler ONeill + Partners and Wasserstein Perella & Company. Previously he practiced as a venture capital attorney with Kirkland & Ellis.
Martin Currie, the active equity specialist, hired back Paul Sloane. Sloane is global portfolio manager with over 19 years investment experience will be a part of the firms Global Emerging Markets team
Sloane brings a wealth of experience to the role having previously worked at Martin Currie for 14 years, most recently as co-manager of Martin Curries global alpha strategy. Recently, the firm has also landed Zehrid Osmani from Blackrock as Head of the Global Long Term Unconstrained Team and Julian Ide as Head of Distribution and Strategy. Lastly, the firm announced that Andrew Ness, one of its Portfolio Managers, is leaving the firm.
Russell Investments has appointed Rick Smirl to the new position of Chief Operating Officer. Smirl joined Russell Investments from the State of Wisconsin Investment Board where he served as Executive Director, leading the investments, finance, legal, human resources, operations, technology and strategic planning functions. He has more than 25 years of industry experience and will oversee Russell Investments operations, technology, legal, compliance, risk, internal audit and government and community relations teams. He will report directly to Chairman and CEO Michelle Seitz.
FactSet named Helen Shan as its new Chief Financial Officer (CFO) beginning in September. Shan has more than 25 years of experience in business and financial services, and has held key executive roles in finance, treasury, strategy, corporate development, and investment banking. She will join FactSet following her position at Marsh and McLennan Companies, where she was CFO for Mercer, one of the worlds leading professional services firms, providing advice and solutions that help organizations meet the needs of a changing workforce. Prior to Mercer, she held the role of Vice President and Treasurer for both Marsh and McLennan Companies and Pitney Bowes Inc. and of Managing Director at J.P. Morgan.