The Securities and Exchange Commission's new short sale rule has triggered circuit breakers for an unexpectedly large number of stocks, forcing broker dealers to make extra sure they are in compliance with the agency's regulations on shorting, according to Michael O'Conor, director of management consulting for Jordan & Jordan.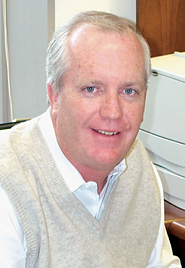 Since the SEC passed the rule last year, a volatile market has led to the frequent drop of some stock prices by more than 10 percent in a day, which under the rule triggers a circuit breaker and imposes added restrictions on traders wanting to short the stock.
"There have been circuit breakers triggered every day in March and April," O'Conor said. Though on some days fewer than 100 stocks trigger the circuit breakers, on others more than 300 stocks hit the 10 percent trigger, he added. "That's more than I thought there'd be, and more than a lot of clients thought there would be."
The short sale rule applies to all equities listed on any of the national securities exchanges, whether traded on an exchange or in the over-the-counter market.
According to O'Conor, the majority of the stocks that trigger the circuit breakers are smaller-cap stocks on Nasdaq that already have low prices. These stocks tend to be more volatile, and it is easier for them to move 10 percent in a day than it is for stocks with larger names to move 10 percent, he said.
An analysis of data provided by Nasdaq showed that in April an average of 88 stocks a day triggered circuit breakers on that exchange alone. On one day in April, 126 circuit breakers were triggered on Nasdaq; and investors needed to beware the Ides of March this year, because on March 15, a total of 220 circuit breakers were triggered just on Nasdaq.
Once a circuit breaker goes into effect, short sellers must comply with a short sale price test, demonstrating that when they short the security they are selling it for a price above the current national best bid. This is known as the alternative uptick rule.
The original uptick rule required all short sales to beat or at least match the last price of a security, but the SEC got rid of that requirement in 2007.
The alternative uptick rule applies only to stocks that fall by 10 percent or more from the previous day's close. It remains in effect for the remainder of the trading day and for the entirety of the following day.
Some transactions are exempt from circuit breakers under the rule-for instance, if a short sale is associated with certain bona fide arbitrage transactions.
In introducing the alternative uptick rule last year, SEC chairman Mary Schapiro said that while short selling can be helpful in providing liquidity and pricing efficiency, excessive downward pressure on individual securities can destabilize markets and undermine investor confidence.
Len Amoruso, general counsel for Knight Capital Group, said most people did not put a number on how many stocks they thought would trigger the alternative uptick rule. While he is not shocked by the large number of stocks triggering the rule, he is also not happy about how many securities are getting snagged.
"When these things trigger, it brings about inefficiencies," Amoruso said. "It also inhibits the way you can pair off trades."
Currently, there is not much empirical evidence showing whether or not the rule is working, Amoruso said. He said he is looking forward to the SEC re-examining the rule when more data is available.
Though O'Conor said the SEC is not looking to nail securities firms at this point- so long as they have appropriate policies and procedures in place-broker-dealers are taking the new rule very seriously.
"If you look at what's been happening in the industry in the past year or so, we have a tremendous amount of increased scrutiny on compliance," O'Conor said. "Every broker-dealer is paying a significantly increased amount of attention to ensuring that they are abiding by rules and regulations."
Amoruso agreed, adding that firms are currently evaluating their control, surveillance and supervisory structures and making improvements where needed.
(c) 2011 Traders Magazine and SourceMedia, Inc. All Rights Reserved.
http://www.tradersmagazine.com http://www.sourcemedia.com/