The Securities and Exchange Commission has begun inspecting how the nation's stock exchanges develop, refine and approve new types of buy and sell orders, in the face of a great proliferation in order types.
The inspections are being carried out by the SEC's Office of Compliance Inspections and Examinations, which disclosed what it called "assessments" of how exchanges manage the process of creating new order types, when it published its National Examination Priorities for 2013 in February.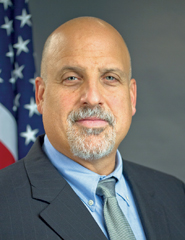 The SEC sent documents to all of the country's exchanges seeking details on how they develop ideas for new order types. The information is now in the hands of OCIE, which will develop a series of questions to seek additional information from each exchange . The follow-up inquiries will include on-site visits.
"There has been a proliferation of order types in recent years," John Polise, OCIE's head of market oversight, told Traders Magazine. "It's important for us to understand how requests for order types are enacted, vetted and approved at each exchange before they get to the Commission."
The inspections will look at the "entire life cycle of an order type" and "across exchanges" to help identify best practices in governance and ultimately to help analyze how members of each exchange use the order development process.
The examiners will be looking at how order creation and approval at each exchange is similar and how it differs. The regulator hopes to establish best practices for the industry to adopt for managing order types individually and jointly.
OCIE's findings will be shared with the commission, as well as its operating divisions. These include the SEC's Division of Trading and Markets, which approves or rejects requests for new order types.
The inspections come as the number of order types and the almost limitless permutations in the way they can be used to buy or sell shares have added what buyside and sellside traders have complained is undue complexity to trading.
Among the most concerning are hidden orders, which do not, in some cases, get activated until the price of a given stock slides or some other action takes place. At the Security Traders Association's annual conference last fall, BATS Global Markets said it conducted a study of how many "unique order type combinations" can be used to set buy or sell instructions on its two national exchanges in the United States. Its tally: 2,000.
(c) 2013 Traders Magazine and SourceMedia, Inc. All Rights Reserved.
http://www.tradersmagazine.com http://www.sourcemedia.com/