The derivatives market has a golden opportunity to streamline and automate its trade documentation processes and significantly boost operational efficiencies and capture cost savings. The case for automation is clear, so where should we begin?
Fax machines? Really?
Those involved in the derivatives markets will be only too aware that post-trade processes are complex and administratively time consuming for all involved, as well as being prone to error. In this digital era, its astonishing that paper-based contracts that are physically signed and communicated by fax remain commonplace in many asset classes. Even trades that are electronically confirmed necessitate additional communications that need to be manually checked and confirmed by each counterparty. The market is crying out for automation and the rewards are huge: greater efficiencies in the form of significant cost cutting, better integration with new technologies, automated reconciliations and the jettisoning of many of the laborious input, process and output tasks.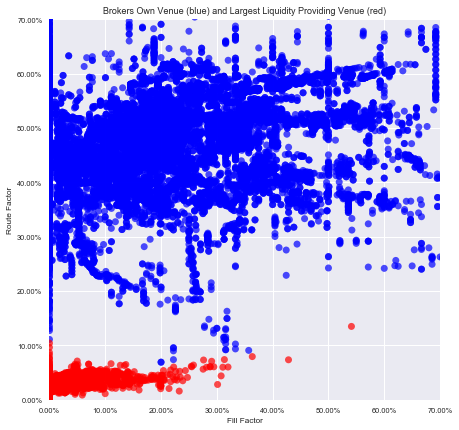 Proof it can be done
Automation is seen as a high priority and innovative technological solutions are already being successfully engineered to bring about radical efficiencies. Xceptor is at the forefront of pioneering automation solutions and has already demonstrated, at the recent Barclarys DerivHack, its ability to automatically push any type or format of data generated by post-trade processes into a distributed ledger technology (DLT) environment. This includes data whether its compliant or non-compliant with the International Swaps and Derivatives Associations (ISDA) Common Domain Model (CDM).
Aided by collaborative thinking
The purpose of the two-day DerivHack 2018 was to discover how the industry could potentially create certainty through a single shared view of a trade, effectively testing and designing solutions that can be CDM compliant. Participants at the event included a range of DLT providers, banks and consultancies. Perhaps surprisingly we were the only software provider participating and our team was also the only consortium. Within the two-day time limit our team demonstrated we can successfully integrate data with both a DLT (R3s Corda Platform) and a new data schema, the ISDAs CDM. We achieved our teams goal of producing an end-to-end system capable of integrating with existing trade processes. This culminated in us winning the award at the hack for the most complete solution
The use cases at the hack were: setting up counterparty data; representing an OTC derivative – cleared and uncleared – in CDM on DLT; processing partial and full terminations, and partial, 3- and 4-way novation; processing a rate reset, generating coupon cash flows, netting cash flows and instructing settlement; and reporting trades from a regulatory reporting perspective.
We modelled post-trade events and actions on a distributed ledger, including trade events, payments and settlements. The hack demonstrated that solutions sharing trade data on a distributed ledger can be integrated into R3s already established Corda enterprise trade platform alongside the automation of processes such as drafting, reconciliation and exception management. What it means is that every counterparty to a trade can now share the same view of the data on the same distributed ledger. The solution uses our existing pre- and post-trade workflow, documentation and matching platform which is already live across multiple asset classes in tier 1 banks.
Is the derivatives market ready to grasp its opportunity?
The next one to two years is critical for the derivatives market and automation will come into its own during that time period. While cost savings are always a target, operational efficiency is equally important. Automation enables firms to release talent for higher value activities, ones that can potentially add value to the customer experience.
Transforming data in derivatives processing is already possible, including for data normally considered hard-to-automate. This means firms can escalate the automation journey now and finally discard archaic post trade architectures and either extend the life and efficiency of existing legacy platforms and processes or start transformational change.
The time to automate has already arrived.
Andrew Kouloumbrides is CEO atXceptor