It looks like the five year contraction in the equity market's commission wallet is over. Finally.
Woodbine Associates, a market consultancy, reported commission spending contraction has stopped. While it has been on the decline since 2009, 2015 looks to have brought some good news. The firm projects a 2% increase in 2015 – but essentially spend should remain more or less "flat" to 2014 levels at least until 2017.
Also, after years of shrinking commission spend, the buyside now has some money to spend – upwards of 75 percent of its entire pool of approximately $7.5 billion. And it can be spent at the traders' discretion.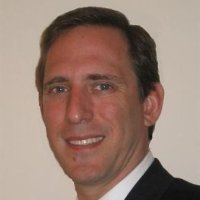 "It is too early to tell if this increase marks a sustained reversal in the downward trend," Matthew Samelson, chief executive officer and and director of equities told Traders. "Our data and analysis suggests — at minimum — we are entering period of stabilized industry budgets."
He added that broker competition will continue to be a zero sum game. Market share increases for those able to capture them will come at the expense to others.
According to new research from Woodbine, "Broker Opportunity Among Institutional Investors in the U.S. Equity Market," 62 percent of institutional investors with more than U.S. $10 billion equity AUM in the firm's sample indicated that 90 percent or more of their U.S. equity orders were discretionary.
The full report can be accessed here:
"The size of the portable wallet is real news," Matthew Samelson, chief executive officer and director of equities told Traders. "Brokers have been complaining for years that they can't attract order flow from institutions because most of it has to be directed to pay for research (even under CSA agreements which are supposed to unlink the two). $7.5 billion is a huge market opportunity."
Furthermore, Samelson added, our data indicates that six-in-ten firms of size can direct 9 in ten orders at will. "That is a big contradiction to the story many brokers portray."
The report's analysis focuses on "traditional" or "long-only" institutional investors.
Woodbine surveyed 49 asset managers — almost entirely investment advisors and pension funds. Most employ fundamental and/or quantitative investment strategies. Size, in terms of equity assets under management (AUM), ranges from US$1 billion to in excess of US$100 billion. The sample reflects almost 20% of the aggregate commission pool for "long only" institutional investors. Respondents were almost exclusively head traders.
The report is the first in a series of three on broker opportunity among institutional traders in the U.S. equity market.