The popularity of commission-sharing arrangements continues to grow among institutional money managers looking to pay for research. Today about three-quarters of long-only shops are using CSAs, and that percentage is expected to grow in 2011, according to a recent study by TABB Group.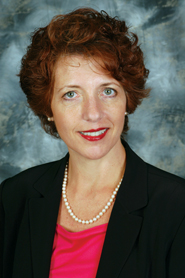 The study shows that 76 percent of U.S. buyside firms use CSAs, and that the number is expected to grow 9 percent by year-end, said Laurie Berke, principal at TABB Group and author of the study, "Trading for Alpha 2011: CSAs in U.S. and Europe."
The reason for the rising CSA use is that the buyside wants greater freedom to trade wherever it wants, to ensure its research bills get paid. That is particularly important in a tight commission environment, as money managers look to leverage their commissions to get the most bang for their commission buck.
"CSAs make it much easier to pay for research due to their flexibility and transparency," said Mark Kuzminskas, director of equity trading at Robeco, a Boston-based money management firm. "CSAs are an integral component to our commission management practices and contribute to best execution."
The number of firms using CSAs has steadily increased in an environment of tight commissions. TABB's last report, in 2009, noted that 65 percent of U.S. long-only firms used CSAs, up from 58 percent in 2008. In 2007, only 40 percent of the buyside used them.
During this same time, Berke said, revenue from U.S. equity commissions in 2010 was $8.37 billion, down 21 percent from the $10.58 billion seen in 2009. She projected 2011 commissions will drop about 17 percent in 2011 from 2010 levels, to around $7.25 billion.
This drop in commissions is forcing the buyside to be more selective about its brokers, Berke said, adding that execution-only brokers will have a hard time competing for business. Consequently, the buyside is placing more value on getting alpha-generating ideas from its brokers, as the execution component of trading has become cheap and commoditized.
"The large global investment banks can afford to continue to spend on technology; they are full-service providers with research and investment banking, and they have a global reach," Berke wrote. "The execution-only firms will struggle unless they can buy or partner to give clients a reason to trade."
According to a June 2010 Greenwich Associates survey, 22 percent of commission payments on domestic stock trades were paid through CSAs. This was virtually unchanged from 2009. Greenwich's data on firms using CSAs is in line with TABB's. The percentage of U.S. institutions using CSAs increased to 54 percent in 2010 from 48 percent in 2009. Furthermore, "almost" 75 percent of survey respondents said they expected to have CSAs in place by the end of 2010.
Buyside Becomes More Selective
At its heart, the trend reflects today's commission spending economics. As commissions tighten, the buyside has become even more selective about which brokers and how many of them get a slice of the decreasing revenue pie. In 2010 and 2011 so far, 50 percent of U.S. buyside firms pushed all of their CSA commission allocations through fewer than 10 CSA brokers, according to TABB. The average buyside firm uses about nine brokers for CSAs.
In the study, TABB interviewed 121 institutional equity management firms, including 68 head traders in the U.S., managing an aggregate of $12.9 trillion.
"The economic significance of the increased commission concentration is the elephant in the corner of the equity trading room," Berke wrote in the report.
Kuzminskas said his trading flows bear out the report's figures. He said the most notable observation resulting from his firm's usage of CSAs is the fact that his desk has increased its trading with his top 10 brokers. His list has roughly 75 brokers on it.
And some of the bulge firms have been seeing more of their customers using CSAs. According to Mark Conforti, global head of commission management at Credit Suisse, buysiders can more easily disclose to their clients how commission dollars are spent with CSAs.
"Buyside clients of all market sizes are seeing CSAs as an easier way of creating information for their shareholders," Conforti said. "More and more commission flow is falling under the CSA umbrella."
He declined to comment specifically on levels of commission dollars going into CSAs. However, he pointed out that trading flowing into CSAs is up, but isn't rising dramatically.
Research Portion to Climb
Conforti told Traders Magazine that industrywide growth in CSA usage has been more incremental over the last several years, rather than taking place in leaps and bounds. The increased growth, he said, is coming from both existing CSA users funneling more money through CSAs and firms that previously didn't use CSAs, or had soft dollar programs in place.
Berke said that from 2002 to 2007-a period of low volatility with a rising equities market-firms began shaving basis points off trading costs to maximize revenue. They pushed down trading costs by shifting to more electronic trading, using dark pools, algos and smart order routers. However, that has changed as the alpha-generating ideas the buyside seeks come from research, not execution.
According to the report, half of the U.S. buyside traders surveyed expect that the percentage of the CSA commission on a ticket that goes to pay for execution will go down, while the percentage that goes to pay for alpha-generating ideas will rise.
"You have a greater percentage of flow going through the CSAs and less money staying with the executing broker," Berke told Traders Magazine. "Again, there is pressure to get the execution piece of the commission as low as possible and leave as much to pay for alpha-generating ideas."
The buyside, she said, is focused on generating "significant alpha," to get the retail investor back and replace assets under management that were lost during the financial crisis.
Credit Suisse's Conforti said in the future, bulge firms will be cutting more checks to pay research providers and brokers who provide research but don't necessarily provide the best price in a trade. The buyside, he said, continues to place a premium on research.
"The number of payments [to external sources] is certainly going up now already," Conforti said.
John Meserve, an executive managing director at ConvergEx Group and chief executive officer of the firm's Westminster Research Associates unit, told Traders Magazine that his firm has added 100 new clients in the last few years to the list of those who want to use CSAs.
"At ConvergEx, we pay over 500 brokers by check now," he said. "It is amazing how many firms out there starting up that have decided to use CSAs."
Meserve said that between 75 and 85 percent of ConvergEx's clients use CSAs to pay for research.
However, there are some that choose not to use CSAs. Joe Burrello, a trader at IronBridge Capital, said at a recent conference that his desk does not use CSAs because his compliance team is not comfortable with them. So instead, his firm pays for research with a check when they want.
Still, Meserve sees things differently from his perspective.
"Every firm in the industry is trying to get involved in CSA business," he said. "They want to either be on the receiving end of check or on the execution end of the business."
(c) 2011 Traders Magazine and SourceMedia, Inc. All Rights Reserved.
http://www.tradersmagazine.com http://www.sourcemedia.com/