A high-frequency trading firm andNasdaqOMX Group Inc. are the finalists to run a key piece of trading infrastructure for thousands of stocks such asApple Inc. (AAPL), according to people familiar with the matter.
The candidates to operate a price feed known as the securities information processor, or SIP, for Nasdaq-listed stocks are Tradeworx Inc.s Thesys Technologies LLC and Nasdaq itself, said the people, who asked to not be identified because the process isnt public. While Nasdaq currently runs the technology, a separate committee of industry representatives governs the system. That group will choose who will run the SIP on Oct. 8, one person said.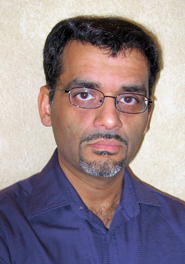 See Also:Nasdaq and Thesys Ready Algorithm Testing Facility for Launch
Breakdowns in the SIP can hobble the $23 trillion U.S. stock market, as was the case in August 2013 when a malfunction at Nasdaq halted trading in Apple,Google Inc. (GOOGL)and thousands of other stocks for three hours. In the aftermath, Securities and Exchange Commission Chair Mary Jo White demanded a series of industrywide improvements to make markets more resilient.
Tradeworx Chief Executive Officer Manoj Narang declined to comment, as did Nasdaq spokesman Will Briganti. Intercontinental Exchange Inc. operates a separate SIP for shares listed on theNew YorkStock Exchange.
A confluence of computer mishaps culminating in the failure of Nasdaq OMX backup systems led to the three-hour halt on Aug. 22, 2013, Nasdaq said last year. Officials from PresidentBarack Obamato Treasury Secretary Jacob J. Lew were alerted as the exchange worked to address the breakdown.
Bloomberg Newsreported in January that Nasdaq didnt plan to remain in charge of the system. It later reconsidered and made a bid for the contract.