FLASH FRIDAY is a weekly content series looking at the past, present and future of capital markets trading and technology. FLASH FRIDAY is sponsored by Instinet, a Nomura company.
Technological advancement has been an unstoppable force in fixed income markets for a number of years, and that trend has only strengthened in the past couple years amid COVID-19 and remote working.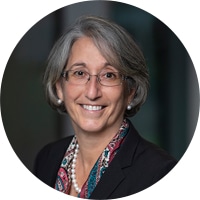 "Technology has had a dramatic impact on market structure, transparency, operations – every aspect of the market," said Barbara Novick, Co-Founder and former Vice Chairman of BlackRock.
Speaking about the future of asset management at FIASI's Jan. 12 annual Women in Fixed Income conference, Novick highlighted technology as one of four key takeaways. The others were that market volatility in the early days of COVID showed that reform is needed in short term funding markets; ETFs will continue to grow in adoption and influence; and investor demand will further buoy ESG products.
Novick noted that when she started her career 40 years ago, ETFs and ESG did not exist, and technology was "incredibly basic."
The past 10 years have seen perhaps the most change. "Over the past decade electronic trading has evolved from nascent to much more mature," Novick said, citing automation, expansion in the trading-platform space, and broader offerings to meet institutional investors' demand for better trade opportunities.
"This has improved pre-trade price transparency, liquidity and efficiency across fixed income markets," she said, adding that the market is moving toward straight-through processing which will reduce errors and further improve efficiency.
Still, there is a lot more work to be done to further progress fixed income markets to be more like equities in terms of being able to source liquidity with reasonable efficiency and speed. Just this week, London Stock Exchange Group along with a handful of buy-side institutions led fundraising in BondCliQ, which provides a consolidated quote system in corporate bonds.
An LSEG executive said credit remains an opaque and fragmented market that presents a problem for traders looking for risk or pre-trade information, or to conduct transaction cost analysis (TCA). Hence the ongoing search for an industry-wide solution.
"Change is the only constant, in markets and in asset management," Novick said. "These are not your grandmother's bond markets, and in a few short years our granddaughters will be saying the same thing."