StoneX looks to be a one-stop shop for all trading and investor needs.
How? And who is StoneX?
First, Stone X is formerly INTL FC Stone, which rebranded itself effective June24th, according to Chief Executive Officer Sean O'Connor, who sat down with Traders Magazine's Editor John D'Antona Jr. to discuss the firm's history, new philosophy, rebranding and mission. To hear O'Connor tell it, the firm born out of a NYC bar in Grand Central Station 17 years ago has systematically positioned itself to be a front-to-back entity that can serve a client's complete needs – from execution to custody to clearing. No need to go anywhere else, O'Connor said, but let StoneX take care of everything.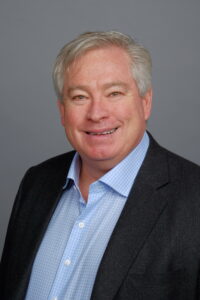 "We've been discussing the rebrand over the last three or four years," O'Connor began. "We were thinking about a name that helps us reposition ourselves, focuses on us digitizing our platform and reflects the tech nature of the company. Also, the name pays homage to Mr. Stone who was an original founder of the firm."
In 1924, Saul Stone started a business selling farm wares. Eventually, he moved into hedging futures contracts and dealing in a variety of commodity contracts. In 1938, his firm became a member of the Chicago Mercantile Exchange. In 1946 it was incorporated as Saul Stone & Co. Decades later, Saul Stone & Co. merged with Farmer's Commodity Corporation and shortly afterwards morphed into FCStone Group, Inc.
INTL FCStone has officially become StoneX while INTL FCStone Inc. has now become StoneX Group Inc.
Got it?
StoneX Group now provides an institutional-grade financial services ecosystem connecting its clients to 36 derivatives exchanges, 175 foreign exchange markets, nearly every global securities marketplace, and a number of bi-lateral liquidity venues via its network of highly integrated digital platforms and experienced professionals.
As O'Connor explained it, that the firm really gained traction during the financial crisis of 2008, seizing the opportunity to compound its capital and take over the businesses that the bulge bracket banks abandoned – serving smaller clients. Also, as some firms became ripe for acquisition, StoneX and O'Connor were there to purchase these assets and expand or augment its products and services. The firm has made over 15 acquisitions over the last five years with five in the last year.
"We've been working this way – compounding capital and acquisitions – for quite a while now. The company has grown and we've taken advantage of market opportunities," O'Connor said. "Our trading desks around the world are growing."
But that is not all. StoneX has also beefed up and modernized its custody and clearing capabilities so that it can not only capture fees from trading but also bundled in clearing and custody – helping provide economy of scale savings to its clients.
"We've created an ecosystem to take clients throughout the trading process," O'Connor began. "We started with execution, finetuning our capabilities on a global scale, and then went to custody and clearing. In relative terms the execution side was easy, but the custody and clearing was more difficult to get rolling. These are the parts of industry that have massively contracted, but we have through acquisition and organic growth been able to take this critical piece of the market structure in house. Today, we can trade, act as custodian and clear every security in every marketplace."
StoneX's trading desks continue to offer both high- and low-touch execution.
"We occupy a new and different place now. There is no disintermediation at the firm," O'Connor said.
So, what does the future hold for O'Connor and StoneX?
"We are still looking to grow the business and will do it organically where we can, but also through other means if needed as we will remain opportunistic," he said. "The trend of banks shrinking down their business and smaller firms leaving can help us going forward. "We think there well could be another post-COVID -19 industry contraction coming and we're well positioned to take advantage of that."