State Street Corp.'s deal to purchase Pulse Trading offers the Boston-based bank the ability to leverage its huge transition management business through Pulse's dark pool, BlockCross, according to industry observers. With the addition of BlockCross, they say, State Street Brokerage would be better able to attract more block-size liquidity from money managers looking to trade anonymously and in size, giving the broker both sides of a trade.
This would not only bring in additional commissions for State Street, observers say, but it would also give it an additional selling point in the transition business–a mid-point cross is attractive to investors. BlockCross utilizes buyside blotter scraping technology and integrates both sellside and dark algo liquidity. The deal, announced Sept. 14, is expected to close in the fourth quarter of this year.
"State Street has a great transition business," said one brokerage executive familiar with the crossing business. "If you want to cross as much stock as you can with your clients, a dark pool is a great venue to do that. So you populate your dark pool with your transition business and that transition interacts with buyside flow. It is a compelling model, theoretically. On paper, if all the math works out, it is a very compelling business."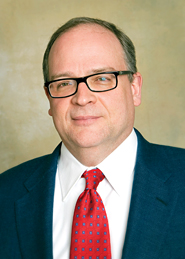 State Street has long had a robust transition management business. Because it is a custodial bank, it has strong relationships with pension funds. When pension funds fire money managers and hire new ones, State Street is a familiar face offering its transition management-the selling and buying of stocks to harmonize the portfolio of the old manager with the new one.
The transaction, once closed, represents a homecoming for one Pulse Trading executive. Mark Enriquez, a managing partner and a founder of Pulse Trading, served as director of electronic trading at State Street from 1997 until 2000, according to his bio on Linkedin.
Craig Jensen, principal and head trader at New Canaan, Conn.-based Armstrong Shaw, said the union of the two makes sense in that State Street is a custody bank that is focusing on growing its transition management business by "adding more liquidity." He added that "anything that helps them keep more business under their roof helps."
Dennis Fox, head trader at Boston-based Munder Capital Management who trades with both firms, said the BlockCross technology will make it easier for him to trade with State Street and access its transition business. "I view the acquisition as a net positive for State Street," Fox said.
Execs at Pulse are hopeful that the deal with State Street will bring growth. "We look forward to joining State Street where we will continue bringing best-in-class trading technology to our institutional clients," Christian Dubois, managing partner at Pulse Trading, said in a press release. "The combination of our products with State Street's scale and institutional client base will allow us to expand our reach."
Dubois told Traders Magazine that BlockCross will stay "fully operational" through the transition of ownership. In fact, State Street and Pulse have grand plans for the ATS.
"We want to make it [BlockCross] much larger," he said. "We want to take advantage of State Street's strengths–its size, client base and assets and global reach."
Rosenblatt Securities, which tracks dark pool volume, doesn't report figures for Pulse's BlockCross. So it is unclear what its market share is and Dubois didn't comment on the volume crossed within the pool.
Both Dubois and State Street's Ross McLellan, head of State Street Global Markets' portfolio solutions division, declined to comment further on BlockCross, citing confidentiality relating to pending regulatory approval.
The transaction includes the acquisition of Pulse Trading's institutional equities business and approximately 40 employees in Boston, New York, St. Louis and San Francisco.
McLellan declined to comment on the status of the 20 traders currently working at Pulse.
Besides Boston, Pulse has three regional offices: New York, St. Louis and San Francisco. Dubois said that no decisions have been made on the future of these branches once the deal is closed. However, he did say some of the non-Boston-based personnel could expect to move to Boston.
"It's possible some of Pulse's regional offices will stay open but decisions haven't been made just yet," he said.