Market structure commentator Jamie Selway will join agency broker and financial technology firm Investment Technology Group as a managing director in its New York office.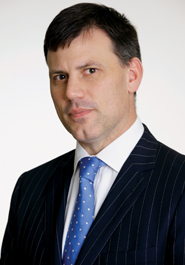 Selway, a 14-year market veteran, will provide ITG's clients with analysis of market structure and commentary on potential regulatory developments.
He arrives at the broker after working for seven years at White Cap Trading, a firm he helped co-found back in 2003. Prior to that, Selway served as chief economist at Archipelago and also did equity derivatives research at Goldman Sachs. Selway will report to chief executive Bob Gasser.
Also joining Selway at ITG are his three partners from White Cap Trading. William D'Arbanville, a 27-year professional and Jamie Petraglia, an 11-year veteran, will be based out of the firm's New York office. Tim Love, who's been in the business 15 years, will be based in Boston. The three, who also worked with Selway at Archipelago, will focus on high-touch sales trading. They'll report to Chris Heckman, ITG's head of sales and trading.
Selway and his partners told White Cap's clients that ITG's institutional business, relationships and technologically prowess best serves their interests. The thinking goes that White Cap clients will become ITG's. The closure of the independent firm also underscores the difficulty that smaller firms face in a tight commission environment.
According to a letter sent by the four to White Cap Trading clients, the firm closed due to the increasingly challenging market environment. All four will join ITG on Aug. 2.