Cha ching no more?
The exchanges might be losing or seeing a critical source of revenue trimmed, if the Securities and Exchange Commissions acting head has something to say about it. Michael Piwowar, has said that he wants to more closely examine the fees that exchanges charge brokers when they execute trades and that a pilot program is on order.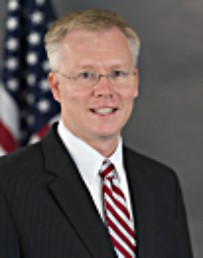 Exchange fees have been a long standing sore point in the relationship between brokers and the exchanges – with the former claiming the latter charges too much and that those charges can impede best execution. Looking to avoid these fees, brokers have turned to ATS or dark pools, as well as internalizing order flow where they pay smaller or no fees.
In a speech made at Columbia University in New York City recently, Piwowar said he thinks it will be better for the SEC's staff to set parameters for the pilot, as opposed to letting the exchanges design it, according to Reuters.
"I have come to believe that the SEC rulemaking process would be more appropriate for such an important undertaking as the access fee pilot," said Piwowar in his prepared remarks.
A pilot program driven by SEC rulemaking "would certainly be more labor intensive to initiate," Reuters reported he said, but "would avoid the inevitable struggles between market participants, each with its own point of view informed by its own business model."
Access fees are the costs exchanges charge brokers for executing trades on their marketplaces. Currently, access fees run around 30 cents per 100 shares.
"The time for an updated special study of securities markets is now," Piwowar said.